Ryan Stevenson
Louder Than The Music have the following articles about Ryan Stevenson:
Latest Article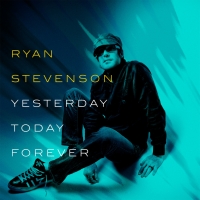 This is the fresh six track EP from Ryan Stevenson named Yesterday, Today, Forever. Not knowing anything about Ryan, I put my research hat on. At the age of 18, Ryan's youth pastor surprised him by placing a guitar in his hands, stating, "I felt like the Lord was telling me to buy this for you". Ryan matured his musical gifts by playing at youth groups, summer camps and mission trips. While attending Northwest Christian College in Eugene, Oregon, Ryan formed an acoustic duo with fellow Christian artist Paul Wright and played in local coffee houses. After adding a full…
More...
More about Ryan Stevenson:

There are no other articles currently available about Ryan Stevenson, why not take a look at some of the other artists featured on the right?

Ryan Stevenson Releases:


Yesterday Today Forever