Oct 01 2012
International worship leader Brenton Brown has just released his new live album 'God My Rock' featuring some of his best worship songs plus six new tracks. LTTM spoke with Brenton to find out more about the album.

Tell us a little bit about your new album 'God My Rock', and why you decided to record your first solo live album?

The very first record I lead worship on was a live Vineyard UK record called 'Come Now Is The Time'. I have extremely precious memories of those days and that record. Although they're significantly more stressful to record than studio albums, they are very, very rewarding.

I've said it before, but for congregational worship songs, a studio album is like a recipe book, but a live album is like the actual meal! If the songs and recording goes well you get to savour the worship of God's people! We had a special night with nearly 4000 kids in Dayton, Ohio and were fortunate enough to be able to capture it. So grateful we were able to do it.

The album features six brand new songs, can you tell us the story behind how some of them were written?

This last year my band and I have travelled a lot and we've had the opportunity to serve with some special people. Each one of the new songs on this record reflect those partnerships. 'Jesus Take All Of Me' was started in a back room during a Will Graham evangelistic event in Texas. That night a lady ran to the front and gave her life to God. But not before she looked up at Will while he was preaching and asked 'is this really happening? Can I do this right now?'. Her need and urgency to get right with God was so moving I haven't been able to forget it. It reminded me of stories from the Great Awakening.

This song 'Jesus Take All Of Me' contains the verses of 'Just as I am', the song that became the rally call for the millions of people who've given their lives to God at Billy Graham events. It's been special to be able to remember God's faithfulness to Billy Graham's generation in our own, as we've worshipped across the US and Europe. How fortunate we are to see God's hand at work in our own generation.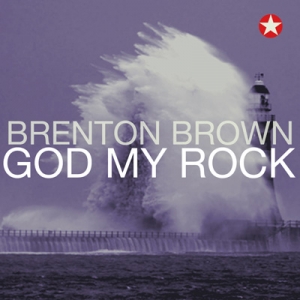 Also included are some of your most well known worship tracks, including the incredible anthem 'Everlasting God'. That song has really captured the church's imagination over the past 6 years - what was the inspiration for that track and why do you think it has been so well received as a worship song?

That song was written as an intercessory prayer to God. Almost like 'Lord you've promised that you give strength to the weak, and power to those who are failing' would you do that for us too? Because we need your strength right now'. It really was written with our little family in mind, who have been struggling with the realities of illness for the last 8 years.

I have no idea why certain songs connect with the church - especially those that have come from such personal and often wounded places. But my heart has been so full of God's kindness as I've watched His people rejoice in God's faithfulness again and again across the church. What's made it especially sweet for us, is to look back over the last 8 years and see so clearly God's faithfulness to our family. How he has carried us and lifted us when we have lost hope and strength. We are so grateful to Him.

I'm so stoked that we got to record the song the way we've been singing it over the last few years - with John Mark Mcmillan's line 'He loves us, oh how He loves us' as a reprieve. He really does love us. And He really is faithful. His kindness and peace defy our circumstances.

You've co-written songs with people like Paul Baloche and Matt Maher, but are there any songwriters out there that you'd really love to work with for the first time?

Willie Nelson!

What advice would you give to any aspiring worship leaders or songwriters out there?

Work hard at your craft because it's a worthy endeavour - not for any other reason. It really is worth the effort!!



Which is your favourite track off your new album and why?

I love 'God My Rock'! Stoked I got to write it with one of my best friends, Paul Baloche. There are lines in that song I'm so pleased we get to pray together as a church. Lines like 'You are the strength of my heart, I can rely on You' and Paul's line that still blows me away 'When I've struggled to believe, You have not let go of me God my rock, God my rock, God my rock'. So honest and true.

In your opinion, what makes the perfect worship song?

Musically compelling, spiritually formational, honoring GOD! Easy... if only!

Who are your musical influences?

All sorts. I love anybody who's really given themselves to a particular genre. American music does move me a lot though - Bill Monroe, Merle Haggard... the old timers!

You're stuck on an island, it's hot, you only have enough battery life left to listen to one song on your mp3 player. What track is it?

Valse, by Antonio Carlos Jobim.

What does the next year hold for Brenton Brown?

God alone knows the answer to that question! But hopefully a lot of time with my wife and two girls, a lot of time in the ocean, and a lot of time worshiping with God's people.

Find out more at BrentonBrown.com