Video: Citizens
when we pray (acoustic)
Jun 04 2023
Official Acoustic Video for "When We Pray" by Citizens

Other Videos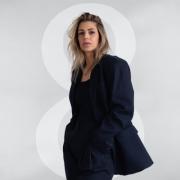 Official Lyric Video for "Desert Song" by Brooke Ligertwood, from the forthcoming album EIGHT (coming October 20).
Check out the Official Live Video for "Have Mercy On Me" by Anchor Hymns featuring Sandra McCracken, Leslie Jordan, and Citizens.
Here is the Official Music Video for "Jesus Cries" by Riley Clemmons, from her brand new album 'Church Pew'.