Interview: Caspar McCloud
Dec 17 2020

Virtuoso guitarist Caspar McCloud is back with his second new album of 2020 as he releases 'Black Swan'. Louder Than The Music caught up with this inspirational artist and pastor again to hear his insight on writing and recording these songs, playing with legendary rock stars, and celebrating Christmas.

Tell us about your new album 'Black Swan' and what the inspiration behind it was?

Just after we released our new album Game Changers at the beginning of 2020 the world went into a literal game-changer and let's face it truthfully most everything has changed from the way we lived our lives since then. Many of the freedoms we have taken for granted have been under draconian attack and we can clearly see those who serve the kingdom of darkness have implemented their nefarious plans to try and bring about a global reset that gives them control over the world and eliminates freedom. Totalitarianism is such a nasty form of government that prohibits any opposition parties, restricting any individual opposition, and tries to exercises a very high degree of control over public and private life. Which begs the question what are they so afraid of you finding out about?

Mind you the Word of God has forewarned us of a time of the mark of the beast system, which many of us can clearly see is unfolding upon the world stage presently.

Seeing how things were shutting down with the false narratives of "we just need a fortnight to flatten the curve," back in March our producer Glenn Taylor called me up and suggested we do another album straightway.

At the same time, my violinist Renae Truex rang me asking if we could record something together? We had met a year before at a Hear The Watchmen conference where I was leading worship and also one of the featured speakers.

The organisers had come to ask me if their friend who was a professional violinist from Nashville could come up to play one song with me? I mostly just play my original songs throughout my career, but was quite open to the idea and started thinking of a song that we could easily sort out together.

Renae came to my soundcheck and straightaway I knew the moment we started playing together this was going to be a brilliant beautiful time. She has an incredible gift for knowing just what and when to play. I have worked with other violinists in times past and they were all very talented as well, but there was this chemistry happening between Renae's violin and my guitar that couldn't be denied. I recall after playing one song with her at the conference that night looking at her and saying, "stay and play the rest of the set with me."

There were numerous people afterward asking us if we had a recording of what we just played?

So when Nashville shut down in March Renae called to inquire if we might take the opportunity to record together.

About this time my friend the legendary Rick Derringer and his wife Jenda were staying with us for a week. Rick and I were jamming in my home studio and I started playing this chord progression. Rick stopped me to inquire what I was playing? It was just an improvisation but I heard it too and knew that I needed to do something with it. Rick has such an incredible gift of picking out such gems and I can tell you that in the olden days I know that Jimi Hendrix would be jamming with Rick and took ideas away with him of licks Rick came up with. Anyway, Rick telling me what a cool progression that was inspired me. He has always been a great encouragement to me and a wonderful brother in Christ.



That chord progression soon became the basis for Black Swan.
I recorded it with the idea of writing an instrumental and sent it to Renae.
She recorded her violin and sent it back and straightaway I knew it was supposed to be a song so started writing lyrics.

Thinking about how the world was being set up with a black swan operation.
The image of someone trying to oppress the entire world.
And yet because of the wonders of Christ's love, there's always hope.

Smith Wigglesworth was always one of my heroes of the faith and one of my pastor friends Paul Lyndon in Gloucester actually met Smith's grandson, Leslie Wigglesworth. It was a life-changing experience for him. As pastor Paul was sharing the experience we were sitting together at a hotel and I was filling in details as if I had been there because I had a similar encounter.

Anyway so I had to write about the remnant church in the second verse and mentioned Wigglesworth.
"THERE'S A SPIRIT OF FEAR COVERING ALL THE EARTH
THERE'S THOSE WHO KNOW ABOUT THE PAIN OF BIRTH
THERE'S A REMNANT FAITH LIKE SMITH WIGGLESWORTH
SPREADING CHRIST'S PEACE, JOY AND HOLY MIRTH"

So it all came together in two days and we knew we were on to something special.

So I presented it to Glenn Taylor and started the new album with our keyboardist Donovan and drummer Carlos. I so love my bandmates, Carlos, Donovan, and Renae. They are all incredibly talented musicians and amazing, brilliant, kind, and caring people. They are family to me. I know we shall worship our Lord Jesus/ Yeshua together always and forever.

Do you have a favourite track on the album?

I personally love Black Swan and like a Thief in the Night and King Jesus, as well as the instrumental that I wrote in my youth called A Night in the Holy Land. It came from a dream I had where I was playing in the Holy Land 2000 years ago and seeing the Lord Jesus, only I was playing my electric guitar. Like in a parallel universe, or a time event horizon.

May I share this note I got from one of our staff members after we shared the new album with our team before it was released because it really blessed me.
"What a great collection of your musical creativity, Nice job!"

I noticed big improvement differences with Glenn's work in balancing volume levels on tracks -especially with The Birthday Song. And the new intro of your talking to the cheering group is a really fun lead-in for that - perfect - exactly what the song needed to get started!

I also had not yet heard the beautiful effect Glenn added of turning your voice into the choir accompaniment in Christ Is Our Reward. So beautiful! Glenn does such amazing work.

I like the order of the songs - a strong start with a grouping of your prophetic warning pieces Black Swan, Thief in the Night, King Jesus, and In the End Times, transitioning to your declaration of I'm a Royalist. Then the centerpiece - the WOW piece - your ultra-dramatic stunner, A Night in the Holyland. Unique from all the rest - the perfect place to put it- right in the middle! Without seeing that coming, the listener will be taken by surprise and transported to the most exciting place on earth.

So first, you warn and prophesy, next you go to the Holyland, then next you turn the mood to pieces that encourage, exhort and worship with Stay in Faith, Be a Light, Your Living Word, Another New Year, Agape Love, and Christ Is Our Reward.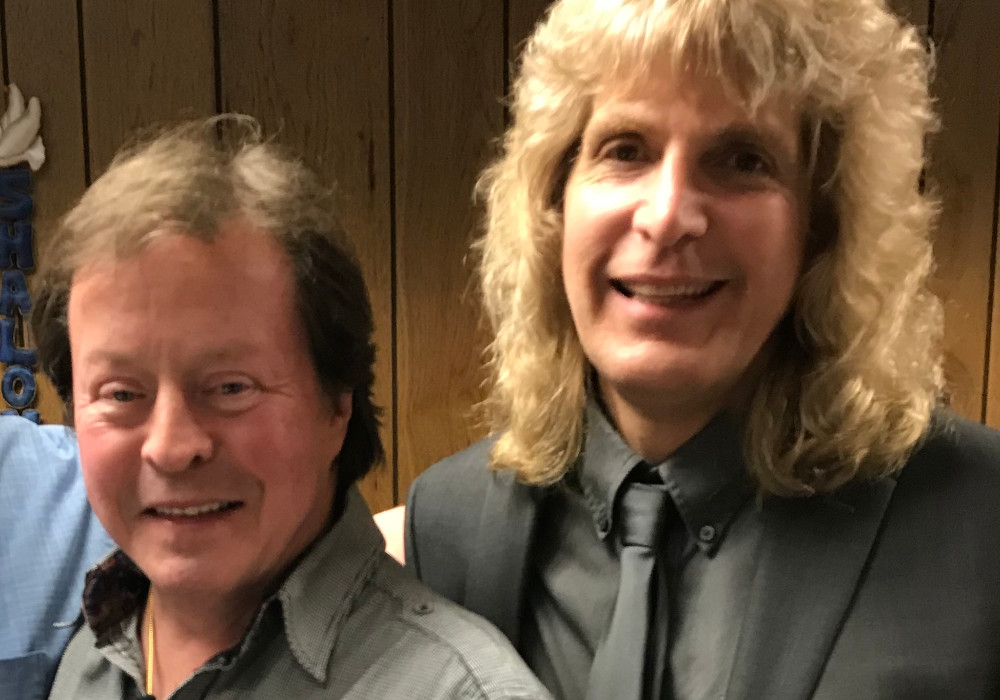 Finally, you wrap up with the happy ending celebration of The Birthday Song.

I actually wrote the Birthday song as a little musical gift for our drummer Carlos and the next day I had several ladies in my congregation who were also having birthdays. So decided to sing into my mobile phone and send them a version too.

I ended up recording it and Renea had just bought a cello so she added violins and cellos and we all sang harmonies as a band. Glenn took it and dropped us into a concert setting. I am really grateful we added that song on the end because it brings a lot of people a sense of how much the Lord Jesus loves them.

You've released two albums in 2020 - would you say songwriting comes easy to you?

I tend to write loads of songs back to back and then do other things for a while and then suddenly I just get into this zone again where I feel a need to keep writing new songs.

The Word of God says to play a new song unto the Lord. Psalm 33:3- Sing unto him a new song; play skillfully with a loud noise.



Can you describe how a typical song, for you, goes from an initial idea to being recorded?

Most times all I must do is pick up my instrument and ideas just start flowing. I may sing out an idea, a line or two and pretty soon I have a complete map of sorts for how I am feeling where the music is supposed to be going. I suppose as a portrait artist with years of training that I tend to see the finished work in my mind's eye and then work towards bringing it to fruition. With songwriting and composition, I tend to write backward and start with something we call the hook or chorus. It's like coming up with a title first so you know what you are writing about.

What advice would you give to anyone just starting out as an artist?

Practise your gift and develop it daily. Be the very best you can be by putting the Lord Jesus first in all things in your life. Learn classical music if possible it brings a wealth of knowledge.

Away from your own music, which artists have you been listening to recently?

One of my best friends is the incredible Tommy James and the Shondells. I love getting to play, write, and record with Tommy. It's amazing to get to play six generations of his hit songs with him in concert. I had never considered playing any secular music again since leaving Atlantic Records in the 80s.

But one day my mate Rick Deringer called me up and told me about a vision he had of the two of us playing together in churches and people were getting saved and healed.

Both Rick and Tommy are very strong men of faith in Christ. I felt the Holy Spirit tell me that I should go out and play with them when they invited me.

I know there are religious people who can't understand what a pastor be doing playing with legendary rock stars?
So I must ask them if they want me to keep preaching to the choir each week or take up the great commission and help some people get saved?

Tommy has always been a great encouragement to me, he is one of my those friends who just inspires me to keep pressing in and give the Lord Jesus all the glory. I have learned a great deal from working in the studio with him, he is clearly a musical genius and his voice is as amazing as its ever been. Tommy is such a caring thoughtful person and one of the few people in my life who I would trust with anything. We often pray together.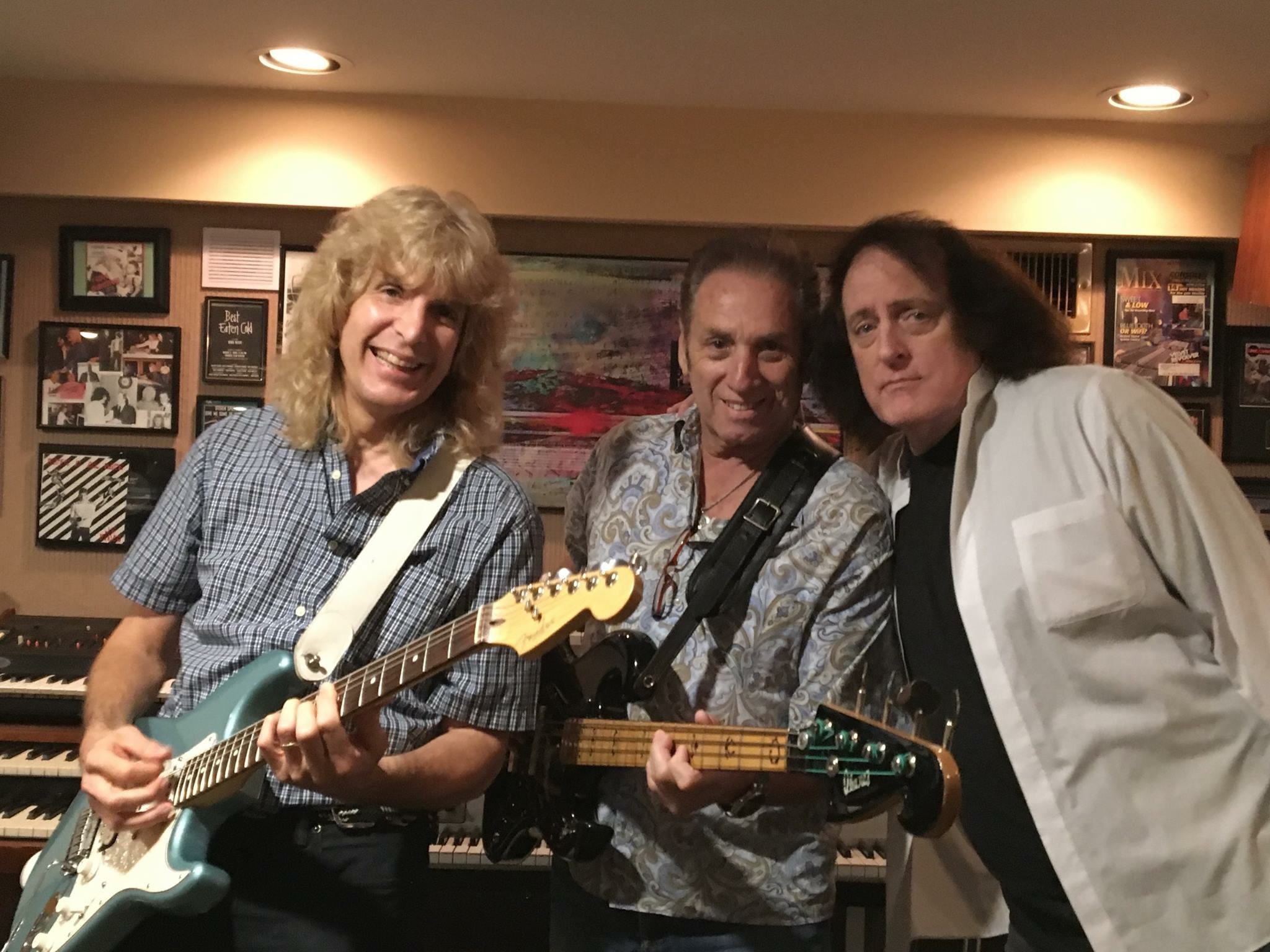 Which is the proudest achievement of your music career?

That is an interesting question and I think playing with Tommy James and the Shondells is certainly one of the highlights of my career as well as being the only Christian act invited to play the 50 anniversary of Woodstock in 2019.

As we approach the festive time of year, how do you like to spend Christmas day? What do you have planned for next year?

We are looking forward to 2021 and have a number of wonderful events being planned.

Christmas is such a marvelous time of year to connect with family and friends. This time of year the virgin birth of Jesus Christ of Nazareth is quite a common emphasis during the Christmas season, so much so that sadly it appears some people may think he is still a baby. Sadder still are those who don't know who the infant in the manger scene is.

No matter what position you have on it or claims that it is a pagan holiday of sorts, or if he was born in the Spring Time?
Without the virgin birth, Christianity falls apart.

Many of the church today seems to gloss over the significance of the prophesies that were fulfilled by the Virgin birth as its meanings has been diluted and watered down over the years as many in the church tried to be so relevant they no longer actually preached the Gospel anymore and have drifted far away from the truth.

A survey last year has found that as many as two out of five British millennials do not even know that Jesus Christ is the baby in Nativity scene displays, according to a company in U.K. called OnePoll who carried out by research.

One truth remains and that is the fact that the Lord Jesus did have a birthday, born of the Virgin Mary!!! Without which it would all collapse if it was not true.

Before he left this earth to return to Heaven he gave his church what we call the great commission.
Matthew 28:18- And Jesus came and spake unto them, saying, All power is given unto me in heaven and in earth.
19 Go ye therefore, and teach all nations, baptizing them in the name of the Father, and of the Son, and of the Holy Ghost:
20 Teaching them to observe all things whatsoever I have commanded you: and, lo, I am with you always, even unto the end of the world. Amen.

In other words, we are supposed to tell every person we engage with the Good News.

The Gospel is good news and part of the good news is you don't have to try to be good enough, or religious enough to enter into Heaven when your life here is completed.

What you need to understand is that Jesus Christ of Nazareth, Messiah Yeshua died for you and made it possible for you to live forever with him, if you simply will accept his offer of salvation.

God punished Jesus so he doesn't have to punish you.
God loves you more than we can really comprehend.

If you want your spirit to be born again so you can enter into the Kingdom of Heaven when you die, and have a true relationship with God almighty all you need to do is ask God to forgive you of all your sins as you forgive everyone else who has sinned against you, because all your sins were place upon Jesus at the cross.

If you want to have your spirit-born again and be regenerated and truly born again so you will be forever connected with God almighty, then pray with me now.

Pray this out loud from your heart so both invisible Kingdom's hear you.
"Heavenly Father, please forgive me of all my sins.

Thank you, Lord, that Jesus died on the cross for me and that you raised him back to life on the third day. Please save me now and give me the free gift of eternal life, I truly believe in you and trust in you. Thank you for saving me now. Amen"

Most Christmas I enjoy riding my horse as no one else is about. It's a lovely time to just be alone with the Lord and think of how close we probably are to his return.

In His love, Pastor Caspar McCloud