Latest Article
LZ7 are a Christian rap and dance group from Manchester. The band was formed in 2005 by Lindz West, a member of dance band The Tribe, who had split up the previous year. LZ7 worked for many years as a part of the Christian charity The Message Trust, working with tens of thousands of teenagers each year in schools across Greater Manchester, Maidenhead and Reading.

The band released their debut album, Ruckus, in 2005. They performed live at music festivals, such as Live Audacious and Grapevine, and also featured on the 2007 Hope Revolution tour. In 2008, LZ7 released a new...
Read More LZ7 are a Christian rap and dance group from Manchester. The band was formed in 2005 by Lindz West, a member of dance band The Tribe, who had split up the previous year. LZ7 worked for many years as a part of the Christian charity The Message Trust, working with tens of thousands of teenagers each year in schools across Greater Manchester, Maidenhead and Reading.

The band released their debut album, Ruckus, in 2005. They performed live at music festivals, such as Live Audacious and Grapevine, and also featured on the 2007 Hope Revolution tour. In 2008, LZ7 released a new mini-album named Gasoline.

Two years later, their lineup changed, and a remixed version of their single "This Little Light", taken from their new album Light, made No. 26 on the UK Singles Chart in October 2010.

The popular British band revealed that their new single 'So Good' will be released on 13th November 2015. The single is taken from the group's forthcoming fifth studio album which is currently in the works.

"LZ7 push onwards and upwards. They've been working hard for the past few months in the studio to bring you their brand new album; #lz7album5.

Working with world class writers and producers such as Solomon Olds (previously from Family Force 5), the next album is set to be a smasher!", wrote the band on their new website.

LZ7, who also continue hitting high schools, festivals and stadiums across the world, released their previous album 'Aftershow' in 2013.

They released another single in 2012 which reached no. 12 and more recently the '#aftershow' single, released in the summer of 2013, which shot to no. 5 in the UK dance chart as well as charting at no. 3 in Holland and no. 5 in the Swiss and German official charts.

LZ7 took a bold step and launched their own label, 'Light Music', and manufactured and distributed the 'Aftershow' album without the muscle of a major label.

In 2012, LZ7 collaborated with worship leader Matt Redman, to release the single '27 Million', to raise awareness of modern day slavery, the single hit at No. 12 on the UK Singles Chart in February of that year. A music video was released alongside, which was filmed at the Passion Conference in Atlanta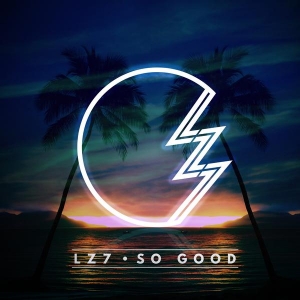 In May 2013, the band announced the upcoming release of their fourth album, to be called Aftershow. The title track, "#Aftershow", was released as a single, on 2 June. The album's second single, "Give out the Love", was released on 1 September.

The full album was released in October 2013, containing 15 tracks of varying musical styles, from dubstep to dance. The tracks included collaborations with other artists such as Matt Redman on "Overcome by Love", Guvna B on "Whoever Said", Solomon Olds and Family Force 5 on "Next Level" and Jake Isaac on "Brave Face".

Since the release of "Aftershow" the band have continued touring with a rolling lineup, with core members Lindz West, Ryan Sullivan and Jorge Mhondera were also joined in other shows by singer Lucy West & session musicians; guitarist Willie Weeks, drummers Ben Smith & Andy Hutts.
Listen
Video
Blogs
Interviews
News
Reviews
Videos