David Crowder Band - Remedy Club Live Tour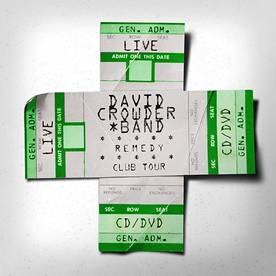 Login or Register below to give your own rating!
Track Listing:
1. I'm Trying To Make You Sing
2. The Glory Of It All
3. Can You Feel It?
4. Everything Glorious
5. ...neverending...
6. Here Is Our King
7. You Are My Joy
8. We Won't Be Quiet
9. Foreverandever Etc...
10. A Beautiful Collision
11. Never Let Go
12. Remedy
13. I Saw The Light
14. No One Like You
15. O Praise Him (all This For A King)
16. Surely We Can Change
Title:
Remedy Club Live Tour
Artist:
David Crowder Band
Type:
Album
Format:
CD
Released:
19 Aug 2008
Buy:
Related Articles:
Review:
Let me start by saying that I am not a big fan of live albums and I honestly doubt that I ever will be. I love seeing a band play live, the atmosphere & sheer volume of a gig, the different people around you, the energy of the band and…

Other Releases From David Crowder Band:


All This For A King: The Essential Colle


Give Us Rest...


Oh For Joy


Summer Happiness


Church Music


Remedy


Collision


Illuminate


Can You Hear Us