Interview: Dave Griffiths
Apr 01 2013
As he releases his first solo album, 'The Way Through The Land', former BOSH frontman Dave Griffiths talks to LTTM about stepping out on his own, song writing and the future of his other project, Chaos Curb.

Many people will know you from the band Bosh - tell us what you've been up to since the band finished and why you've decided to release a solo EP?

BOSH stopped in September 2011. I say stopped because we didn't split up; we downed tools. We may pick them up again sometime, who knows?! The band was built around my brother Mike (drums) and myself. We don't want to do BOSH without each other, it was 15 years of adventure together and came to a natural end as he moved away from Bournemouth. I continue to work with him in the studio - he's on the Chaos Curb album and on my EP, but we rarely gig together now. The EP is songs I wrote after we decided to stop BOSH. I felt they were good enough - and some different enough, to do under my own name.

Tell us a little bit about the new EP, 'The Way Through The Land', and what the inspiration behind it was?

The inspiration for most of the songs is love for my country. Travelling through rural England a lot, as I do, I feel deeply connected to the land. There's a spiritual yearning for God to move here in the lyrics, but also a very personal edge to them. I wrote some of the songs either on the road, or about being on the road. I do about three gigs a week on average, so there's often things that happen that inspire strong emotions - like on Bridport Dagger, or Draw Another Line.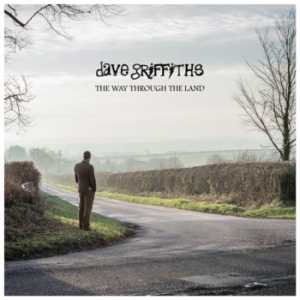 Which is your favourite track on the EP and why?

I'd have to say Draw Another Line. It's possibly the most vulnerable song I've ever written, and it kind of hurts to perform it. I'm excited to be digging this deep into myself in my songwriting - it's one of those songs that came so naturally, but means a lot to me because of the emotion is harnesses.

What's your song writing process?

Generally I have a concept pop into my head that's been provoked by something I've seen and felt. Sometimes it's a deliberate attempt to address something, like with The Land (a prophetic calling to England) or Feels Like Summer (the second coming). Sometimes it's just what wants to come out of my heart like Draw Another Line, or Standing in the Presence. I honestly don't try to hard with BOSH and my solo songs - Chaos Curb songs take a whole lot longer to craft, because they are intentioned for the church to sing - not just me.

If you could work with any song writer, who would it be and why?

Foy Vance. Hands down. He taps into something so incredibly profound - his songs regularly make me cry. There's something he's grasped, marrying the spiritual understanding to the earthiness of everyday living, that floors me. If you don't know his stuff, go and get all of it. Right now. I'm a self appointed 'Foyvangelist' and virtually always include a few of his songs in my sets. I've hung out with him - he's a top bloke. I may do his head in on Twitter - I'm not sure.

Who are your musical influences?

Well, right now with my own songwriting it's Foy, Van Morrison, JJ Grey, Eric Bibb - guys with real depth of soul. I still love full-on rock, and in that respect I'm never far from a Blur or Graham Coxon album. PJ Harvey too. I love dirty, lo-fi, noisy guitars, and still want to make an EP in that vain - more Bridport Dagger's! With the new Chaos Curb material I'm writing, it's more like James Blake, Jamie Woon, Thom Yorke's work - even Deadmau5! Very electronic and groovy.



How would you define success in your career as a singer?

To move people. To shift something in the spiritual atmosphere in a room, be it a church hall or a pub. All I want to do is touch lives with the music I make. Sounds a bit self-important - maybe even cheesy - but it's what I'm about.

What advice would you give to any aspiring bands or songwriters out there?

Be really polite, but stand up for what's right - Hey! That rhymes

You're stuck on an island, it's hot, you only have enough battery life left to listen to one song on your mp3 player. What track is it?

On An Island by David Gilmour.

What does the next year hold for Dave Griffiths?

A lot of touring with this EP, and writing and recording the next Chaos Curb album. Baby number 3 is due in August too, so that'll be full-on! I would really like to make a post-rock EP, and keep writing more solo stuff. I'm 30 in November, but I still feel like I'm just warming up!

Find out more on Dave's website