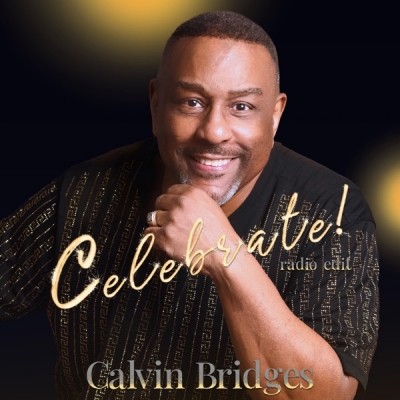 Find out more at:
calvinbridges.org
Grammy Nominated and Stellar Award Winner Calvin Bridges is back with his new single 'Celebrate'. The song reminds us to reclaim our joy in the midst of life's cares and transitions, and Celebrate Jesus!

'Celebrate (radio edit)' has already Debuted #1 on the TIDAL Rising Gospel Christian Playlist, with Calvin Bridges FEATURED on the Cover!

And... 'Celebrate (radio edit)' Debuts:
#4 on the TIDAL Spread The Gospel Playlist!
#7 on Pandora New Gospel Now Playlist
#10 on Amazon Music Christian/Gospel
#26 on Spotify New Music Friday Playlist
on Apple Music & Everywhere else!

Calvin inspires countless listeners and is considered one of the most innovative Gospel singers of modern times. With a career spanning more than 30 years, Bridges performs around the world and has given gospel concerts and workshops in more than 20 countries. His personal conviction and faith shine most during live-perfor- mances, which makes his music and ministry unforgettable.

Calvin Bridges, born in Chicago, IL, was nurtured by the rich heritage of Chicago's Gospel and Soul music pioneers. He started singing and playing piano in church at age 9. Fol- lowing high school, his professional career began as a solo singer and studio musician, performing with bands in prestigious R & B and Jazz clubs. But as Calvin realized the call on his life, he also realized that "The greatest gift I have received from God is my voice. I want to use it to sing to the whole world of God's love!" And that was the beginning of Calvin devoting his talents entirely to his faith and focusing on Gospel/Inspirational music.

After studying theology, Calvin was ordained an Elder and Minister of the Gospel in 1981, and is currently a member of the Apostolic Faith Church, Chicago, IL. He writes and sings songs, preaches, and presents Gospel music workshops and concerts all over the world with a huge repertoire of songs, spanning more than 50 years of Gospel music. Calvin hosts GLOBAL GOSPEL GLORY Internet Radio Show heard around the world on Taber- nacleradio.org & Face Book Live. His vision is to spread the awareness of the Gospel's love, diversity and inclusion through music around the world, singing and teaching nations the Good News about Jesus!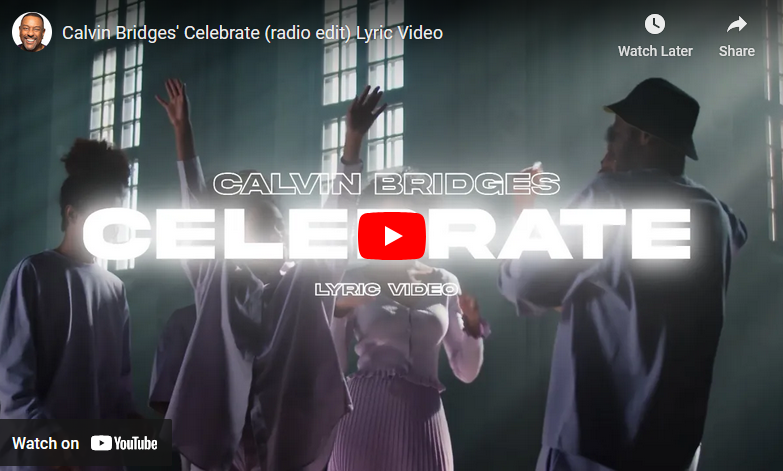 Watch: Calvin Bridges - Celebrate (Radio Edit)