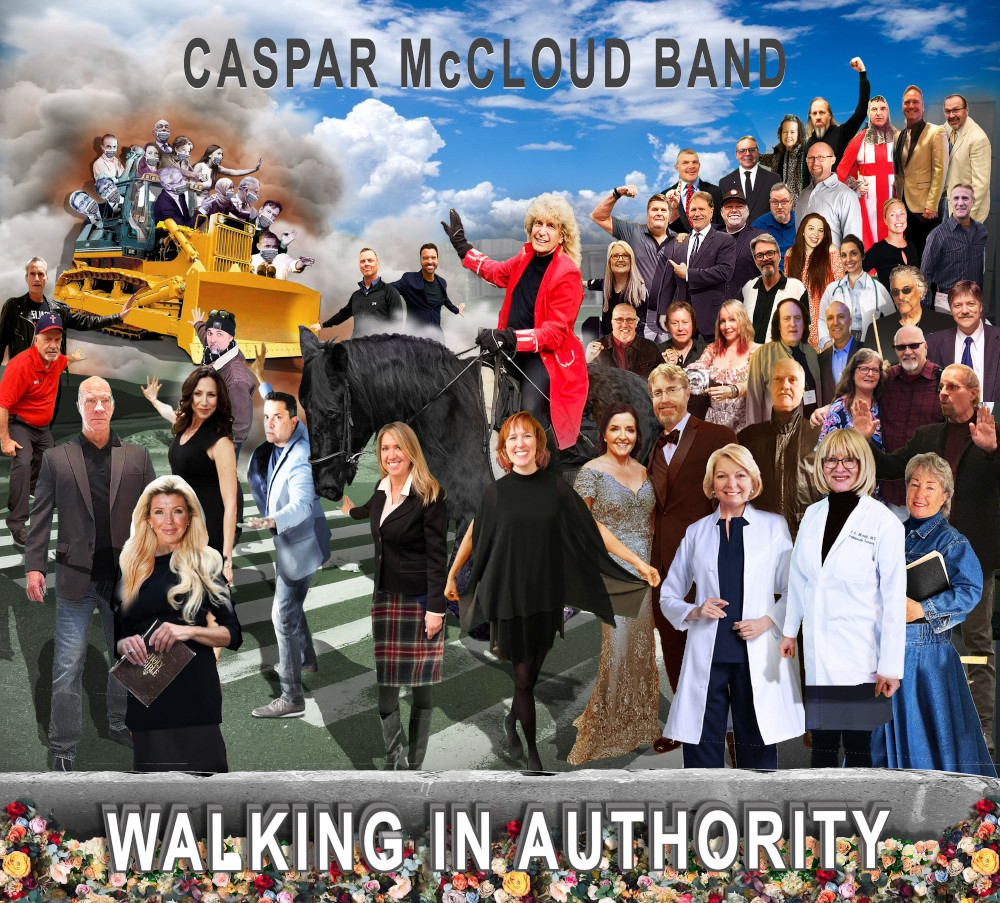 Find out more at:
casparmccloudmusic.com
Caspar McCloud Band's latest release, 'Walking In Authority', is a double album consisting of twenty-four new songs that will encourage and uplift you as you walk in the authority that was given to you by Christ Jesus, our Lord and Savior.

Does Christian music sometimes let you down and leave you flat? In sharp contrast to much of what one finds on popular Christian radio, McCloud's music dares to be relevant. He's not afraid to name names, call out evil for what it is, and shed light on the truth. In so doing he gives legs to Walking In Authority during these prophetic days. As McCloud has asked: "Do you ever feel as though you've been drafted into an episode of The Twilight Zone?" If so, you're not alone.

McCloud recorded this new double album, Walking In Authority, with his band. It includes a colorful CD cover photo that pictures McCloud mounted atop his horse, Mr. Bob, surrounded by his band and some of his friends, fellow pastors, ministers, rockstars he has played with, and medical professionals who represent fellow believers walking in the authority given to us by Jesus fighting the good fight for the sake of the gospel.

They will not be daunted by the tread tractor full of masked up despots trying to destroy the world storming up just behind them. There's good work still to do for the Lord and time is short as the day of His return draws ever so near. Onward Christian soldiers, and just like in so many Old Testament battles, let the musicians lead the way in battle!

This powerfully great music will spur you on to occupy well as an ambassador for Christ in these ever so challenging end times that we are living through. So run into the daily battle empowering your spirit by fueling your day with songs from Walking in Authority.

Preaching the truth through song and praising God for His goodness and faithfulness, McCloud brings us to a place of peace, faith and hope while never soft-soaping the harsh realities we face daily. How is that even possible? Philippians 4:7 tells us the peace of God exceeds all understanding, and that it shall keep your hearts and minds through Christ Jesus. God inhabits the praises of His people (Psalms 22:3) so should it be any surprise McCloud's anointed music has this effect of bringing supernatural peace and joy?

Together with his band mates Carlos Merced on drums, Donovan SL on keyboard and Renae' Truex on violin, guitar virtuoso McCloud brings it in his amazing lightning-speed style.

McCloud has incorporated biblical themes with signs of the times put to music that you'll love the first time you hear it.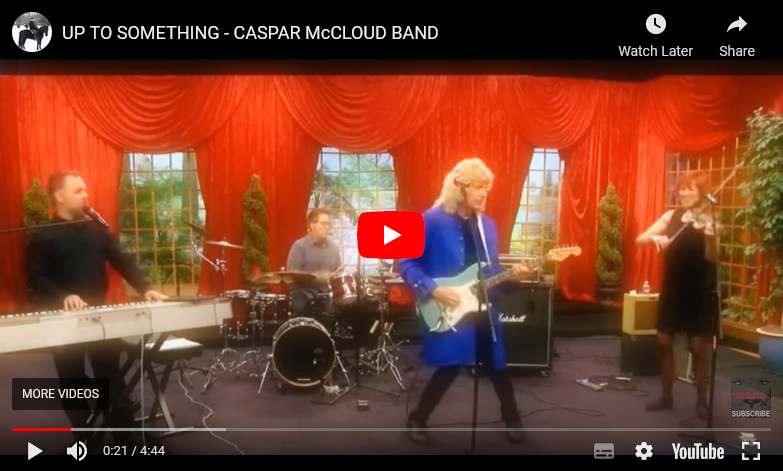 Watch: Caspar McCloud Band - Up To Something