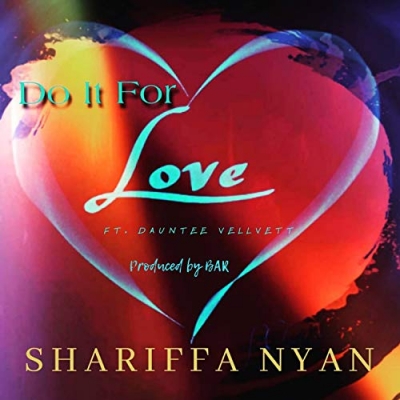 Find out more at:
shariffanyan.com
Neo-Gospel Artist
Shariffa Nyan
, based in Austin, Texas, releases her much anticipated new single '
Do it For Love
' featuring Dauntee VellVett, worldwide on all major music platforms today, ahead of her third studio EP due out later this year. Shariffa captivates the masses with her sultry yet soulful melodies and life-changing lyrics.
Over the last 20 years there has been a small selection of gospel artists who've broken the mold and crossed over to the mainstream by infusing pop, R&B, and hip hop into their songs without compromising on content.
Shariffa Nyan is adding her name to that list with projects like Every Part of Me EP (2016) - her second "Neo-Gospel," album containing elements of R&B, funk, and hip hop with productions by Don Christion and Lawrence "Illoquint" Wilder as well as mix tape, Soul Food (2017)- a six track banger that bridged the gap between the secular and church worlds.
2018 yeilded 3 hits including UNITED by Dice Gamble ft. Shariffa Nyan, Pelle Price and VellVett, HEAVEN (Remastered) and THIS CHRISTMAS. Heaven scored Shariffa a partnership opportunity with God's Glory Music Group and distribution deal with Symphonic. Shariffa is currently recording her third studio EP entitled, FOREIGN and plans to release late Summer 2019.
Shariffa Nyan takes praise and worship beyond the pulpit and choir, and infuses it into everyday life. This songstress makes music to cruise to, dance to and groove to without once skimping on its message.
Inspired by the likes of artists that range from CeCe Winans to Bob Marley, Shariffa Nyan aims to create music that crosses not just cultural, but religious, socio-economic, and racial barriers. Shariffa Nyan stays busy performing, interviewing and actively working in her community through outreach and volunteer work. She has wowed crowds singing the National Anthem for the Seattle Mariners and performing at various community festivals as well as concerts and fundraisers. Shariffa Nyan can be found featured on songs by gospel hip-hop artists such as: Dice Gamble, Genuine Life, Pelle Price, RTL, Vell Vett, Willie Will and rising star DJ Em-D, just to name a few.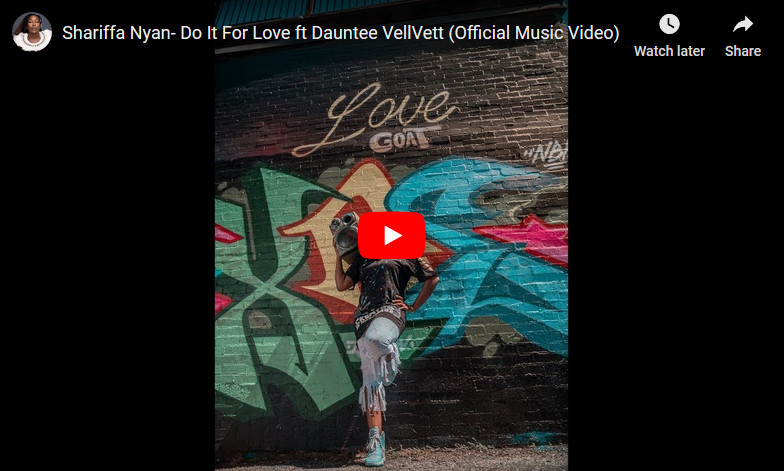 Watch: 'Do It For Love' (Official Music Video)