Crowder - American Prodigal
Artist:
Title:
American Prodigal
Type:
Album
Released:
23 Sep 2016
LTTM Rating:
Your Rating:
Review
This is possibly the easiest review I will ever write. Two words: Five Stars.

Pushing boundaries like a petulant teenager, asking questions like an annoying toddler, skillfully and seamlessly flitting from well known Sunday-clichés and bumper sticker theology to Thursday-evening doubts and whispered private prayer-closet confessionals this mines new depths from well-trodden ground that didn't look as though it had anything left in it. This my friends, is good stuff.

Feeling so much like an eat-all-you-can-buffet of spiritual songs, there are moments that give the sensation of placing your face full into a 12" hot meat feast pizza and...
Read More
Video
Articles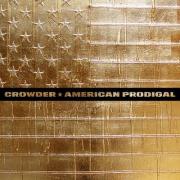 American Prodigal, the latest project from Crowder, has garnered a strong street week, landing at No. 1 on the Christian & Gospel Albums Chart, No. 3 on the Digital Albums Chart, No. 5 on the Top Albums Billboard Chart and No…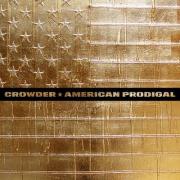 Crowder has unveiled the latest video from his 'American Prodigal' album, titled 'Forgiven'.