Video: Kim Walker-Smith
Love Came Down
Dec 22 2018
Check out the new song from Kim Walker-Smith 'Love Came Down'.

Other Videos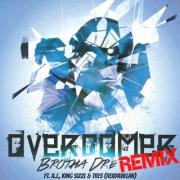 Brotha Dre recruits a Detroit squad of A.J., King Sizzl and his brother Tres (Rexdavillan) to join him in testifying about the goodness of God's grace. Overcomer Remix hears 3 "secular" rappers featuring on this Gospel rap song…
Check out this live video from Mandisa for 'You Keep Hope Alive'.
Folk/rock worship duo Mission House have just released their new album 'I Heard A Song I Can't Ignore'. Here is the lyric video for the track 'Never See The End'.