Sep 30 2016
Singer/songwriter Tanya Godsey has just released her third full-length album, Love Lines The Last Horizon. We caught up with this worship leader and speaker to find out more about the album, and where her personal music tastes lie.

Tell us a little bit about this new album of yours?

My new album "Love Lines The Last Horizon" is a collection of songs about both the light and the dark places we encounter as we move through the world. I really hope these 11 songs serve as pieces of grace for people as they process both the joy and the sorrow of an authentic life and faith. When we think about the Psalms and David's songwriting we see that He gave us no less than the full range of His process with God. He did not sanitize his suffering nor did he dilute his heart felt worship. My aim in making this record was to honor my process with God and encourage others through an artful, authentic hope filled message. The sonics of this record are a result of a new collaboration between myself and Producer Ben Shive. We wanted the listener to experience the spectrum of emotions represented in these songs so we were very intentional about coloring outside the lines and delivering the messages of these songs in the most compelling way possible.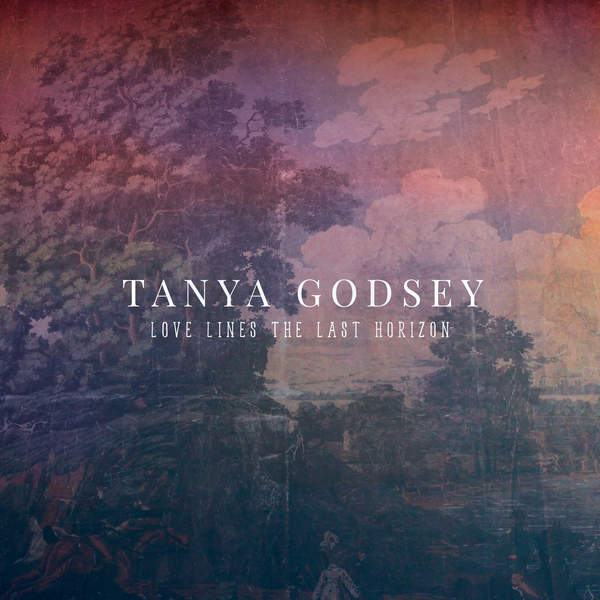 Which is your favourite track on the album and why?

"All Things Right" is a personal favourite. I was born a pretty sensitive soul and the last few years of self-discovery have revealed how profoundly affected I am by injustice in the world. I feel great responsibility as a believer to join God in His redemptive work. This song is a comforting reminder that God has not turned His face away from the injustice and the suffering in this world. He sees, He knows and there will be a day when He will set all things right once and for all.

If you could work with any songwriter, who would it be and why?

My dream songwriting collaboration would be with Imogen Heap. I love her melodies and her creative process. I love that she doesn't self impose any limits on her creativity and refuses to let other people box her into a category or a label. She's an artist, producer, songwriter, inventor, wife/mother and the list goes on. She's such an inspiration to me on all of those fronts.

Do you prefer playing live or working in the studio?

I really love both for different reasons but connection with my audience is at the heart of both pursuits. Crafting a project in the studio is rewarding in such a different way from the live experience. For this record I was involved from pre-production to collaboration to producing and engineering the majority of my own vocals and so much in between. So I was able to experience a new level of sweat equity and joy in creating this record I had yet to experience before because of the intensity of my involvement. The live setting is deeply rewarding because I get to hear stories and make contact with people one on one. This is a beautiful thing for a relationship first person like myself. Playing live has also been rewarding as some of the closest relationships I have in my life now have been a result of meeting new friends on the road that have become family.

Free Song Download
Download courtesy of

Tanya Godsey

.

Used with permission.


How would you describe your style of music and what are your influences?

This is a very diverse record. The production of this album ranges from cinematic to indie pop but the heart of my artistry is very worshipful and passionate. I grew up memorizing the lyrics of Rich Mullins from a super young age and I love artists who are serious song crafters - so lyrics are probably my first and last priority. As far as influences go, I love everything from Peter Gabriel to The Brilliance to Coldplay and Bethel Music. The list goes on and on. I have a pretty broad spectrum of musical influences.

How would you define success in your career?

This is my third full length record and I've learned so much along the way about how to measure a life well lived and a calling well executed. I recently heard someone say the goal of an artist is to do work that is "unignorable," not necessarily successful. This definitely rings true for me. I've always sought to do work that is a sincere representation of my heart, my passion and the work God is calling me to. I've never worked harder in my life to steward my gifts and to be faithful in the process, but I feel such peace in leaving the results to God.

What is your favorite album of all time?

I would have to say my favourite album of all time is a three-way tie between A Liturgy A Legacy & A Ragamuffin Band (Rich Mullins), So (Peter Gabriel), Lead Me On (Amy Grant).

You're stuck on an island, it's hot, you only have enough battery life left to listen to one song on your mp3 player. What track is it?

Creed (Rich Mullins) is such a special song both lyrically and musically. Its full of scripture and always reminds me of the power of the Gospel. It's timeless and would easily be my choice.


What does the next year hold for Tanya Godsey?

I'll be touring this Fall performing concerts, leading worship and speaking in various places around the U.S. I plan to do more of the same next year and hope to add some international dates as well. I'll be releasing video content related to the record and the messages God has put on my heart via tanyagodsey.com and my social media sites. I'm also working on launching a brand new podcast and writing for the next record. I'm buckling my seatbelt for a busy year!