Oct 26 2015
After seven albums in the major label system, Manafest returned to his indie roots for his groundbreaking new album, Reborn, fully funded by his PledgeMusic campaign. The rapper gave us two minutes of his time so we could learn a little more...

Tell us a little bit about your new album 'Reborn' and what the inspiration behind it was?

Pressing restart. Forgetting the past and moving to the future. Going indie in America and starting fresh.

Which is your favourite track on the album and why?

"Pray." I love the reaction online as well as the response performing the song at shows. The message is powerful.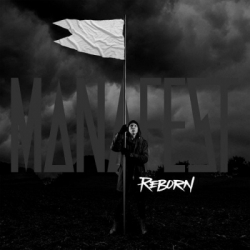 What would you say are some of the core themes of the album?

Perseverance, Forgiveness, Courage.

If you could work with any songwriter, who would it be and why?

Mike Shinoda from Linkin Park cause I love the mix of rock and rap.

Do you prefer playing live or working in the studio?

Both the same. I like the studio cause I'm not gone as long.

How would you describe your style of music and what are your influences?

Rock/rap with pop hooks. Switchfoot, POD, Linkin Park, Eminem.



What is your favorite album of all time?

Michael Jackson, Thriller

You're stuck on an island, it's hot, you only have enough battery life left to listen to one song on your mp3 player. What track is it?

Shout to the Lord - Hillsong

What does the next year hold for Manafest?

Touring, writing more music and another book