Featured Artist: Kim Walker-Smith
Jan 01 2013

It may seem strange, but the first time most of the world met Kim Walker-Smith was on YouTube. Her rendition of the John Mark McMillan song, 'How He Loves' has been viewed over 1.2 millions times. Once people heard that amazing voice, many fell in love with this incredible singer.

Kim is best known as one of the worship leaders from Jesus Culture and Bethel Church in California. 

Before she was married Kim was known as just Kim Walker. She was raised in a small farm town called Klamath Falls, Oregon.

She says "My family for generations has been very musical and my mom put me on a stage when I was three. I grew up singing and was very involved in Musical Theater". This was the start of a long road to becoming a great singer.

Later on in her life Kim moved to Redding, California to attend a Christian College. She was struggling with her grades and wasn't happy attending university. One night as she was driving around she cried out to the Lord asking Him why she was at the University. Apparently, whilst driving, she came across Bethel Church.



Kim left her University course to attend the Bethel School of Supernatural Ministry, and after two years she graduated, staying on at Bethel Church to become the worship pastor, working alongside Brian Johnson.





In 2009 Kim Walker married Skyler Smith, which is how she became known as Kim Walker-Smith. Her husband, Skyler is also a worship leader. Kim joined Jesus Culture in 1999, which is still to this day connected to Bethel in Redding. Kim still leads from time to time in her local church in Bethel.



Jesus Culture began in the summer of 1999, when the youth group at Bethel Church in Redding, California, led by Banning Liebscher, launched the first Jesus Culture conference. The Jesus Culture Band is comprised of Kim Walker-Smith, Chris Quilala, Jeffrey Kunde (lead guitar), Brandon Aaronson (bass player), Ian McIntosh(keys), and Josh Fisher (drums).

Kim has quickly become one of the strongest voices for the current youth revival. Her first solo album, 'Here Is My Song', was released in 2010, and Kim has appeared on many of Jesus Culture's albums along the way. Last year Kim featured on Jesus Culture's 'Live From New York' album alongside former Delirious lead singer Martin Smith.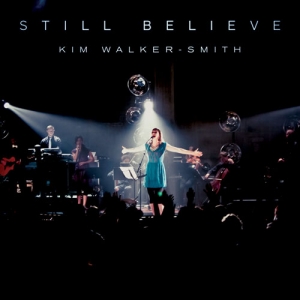 This month Kim will release her second solo album titled 'Still Believe'. Featuring a mix of original and established worship songs, the album was recorded during a night of live worship at the Cascade Theater in Redding, California.

'Still Believe' includes Kim's version of the Delirious song 'Miracle Maker', plus the Worship Central anthem, 'Spirit Break Out', alongside other original worship songs.

Says the Jesus Culture Music label, "Song after song, Kim's voice carries strong and beautiful with healing lyrics and the harmonious sounds of a strings section. 'Still Believe' is a powerful album full of the presence of God and will be powerful addition to any listeners' worship collection."

In March Kim will hit the road for an album release tour. The Still Believe Tour runs from 8th to 17th March along the western US cost. Each night will be an evening of worship featuring Derek Johnson as a guest worship leader and then Kim will be sharing her heart and leading an evening of worship with songs from her new album.