Blog: Joseph Zwanziger - My Favourite Album
Jan 17 2013
Our latest guest blog comes from worship leader Joseph Zwanziger who writes about his favourite album and why it was so influential in his life.

I've been leading worship now for almost 15 years - it's hard to believe it's already been that long (half my life). Through my worship leading journey there have been SO many pivotal albums - from Delirious to Kevin Prosch, Matt Redman to Darrel Evans, Jason Upton to Rita Springer, and of course, Hillsong - different albums for different seasons and phases of my journey as a worship leader and songwriter.

For the sake of this blog, I'll focus on one album that was so pivotal in my life and journey as a songwriter - Jacob's Dream by Jason Upton.

It was 2002 when 'Jacob's Dream' was released, and I was a couple years into my worship leading journey at this point (I was 19). Jason Upton released 'Jacob's Dream' and 'Dying Star' at the same time, and both these albums were, at that time, playing non-stop in my secret-place. Both of these albums were recorded 'live' in the studio, with full-time prayer teams praying in the studio while they were recording. The result is not only technical excellence, but a prophetic anointing on the whole thing.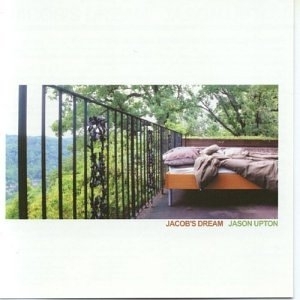 Honestly, there have been so many albums that have been pivotal in my journey as a worship leader, but 'Jacob's Dream' was an album that had an anointing/grace on it to connect with God. It is such an important aspect in a leader's preparation to make sure you're cultivating anointing in the secret place.

There are many worship leaders who are great musicians and know how to connect with a congregation - and that is needed. But long-lasting life occurs when worship leaders can connect a congregation to God. Years ago at our worship conference, Jonathan Stockstill (leads Deluge Band, and is the Lead Pastor at Bethany World Prayer Center in Baton Rouge, LA), said, "The goal of effective worship leading is: first, to connect to God; second, to connect to the people; and then connect the two." Tragically, this can be a lost art in worship services today.

'Jacob's Dream' was an album, for me, that I used for countless hours as I personally pursued God's presence, learned to follow His leading in my quiet time, and even utilized these songs in special worship settings of our church.

A year or so after 'Jacob's Dream' was released, we had the privilege of hosting Jason Upton at our church. To this day, I remember an afternoon session he did with worship leaders that still to this day shapes the way I understand the prophetic, prophetic/spontaneous worship, and received a serious impartation and desire to pursue the depths of God's presence in worship.

So, if you haven't checked out 'Jacob's Dream' by Jason Upton, I strongly suggest that you do. This album is such a great example of how to 'flow' as a worship leader and team. Get the album and be drawn into God's presence!

Joseph Zwanziger