Interview: Ghostree (Plus Free Song Download)
Mar 29 2012
New British four-piece alternative rock band Ghostree released their self-titled debut EP recently. Fronted by Haydon Spenceley, the former Freeslave front man and solo artist in his own right, the band recorded the EP in Nashville. LTTM caught up with the band to find out more about the album and their plans for the future, and we also offer you a FREE song download from the EP!

Last time we spoke to you Haydon, you were just releasing your solo album 'Heart Strings'. Now you're in the band Ghostree. How and why did that come about?

Haydon: I loved doing the solo records. Heart Strings and Circles contain some of my favourite and dare I say it best songs. By the end of 2010 though, I have to admit I was pretty burnt out on going it alone, and I wanted to get back in to a band setup. Through 2010, Allie (guitarist in Ghostree) had been talking to me about wanting to get into a new project, and so it seemed like a natural thing to go for it. I'd been talking to Chad Johnson of Come and Live! for quite a while, and he hooked me up with Kevin Bruchert, who would eventually co-produce the EP we've just put out.

From the first time we talked we had a real connection and a great vibe, and it seemed like a God-inspired idea to push ahead with putting a band together and making a record. Ben (bass) has long been a friend and musical accomplice, and it was fantastic for me when he said he wanted to be involved. After a lot of searching we found Mark (drums) and the lineup was completed.

How did you come up with the name of the band, and what's the meaning behind it?

Haydon: The name was Allie's idea I think in the first place. He had a prophecy about being in a band called Ghostree. I can't tell the story as well as him, but I think it's to do with the Cross being empty (Jesus isn't there anymore), and the Holy Spirit/Holy Ghost being sent by God as our companion, and guide, to lead us through life and to become followers of Him. I think you'd better ask Allie!

Allie: The name for the band came to me several years ago, while I was living in Memphis TN. While I was playing guitar for another band we discovered that our name was already being used by another band that had stronger claim to the name. We began brainstorming and praying about the name. After about 3-4 weeks, while clothes shopping, I found a t-shirt that had a picture of what look like a dead tree. On further inspection the label said that the t-shirt name was Ghost Tree. The name struck me and I pondered on the name for several days and then took it to my other band members who promptly dismissed it.

The name however stuck with me and I really felt that it was a name given to me from God. On my return to the UK and after several discussions about projects with Haydon we decided to start writing material and record under the name Ghostree. The name for me throws up several thoughts and images. The Ghost: reference to God and his Holy Spirit. Tree: the cross is often referred to the Tree that Jesus was crucified on. When you put both together it makes me think about how God has given so much: His Helper, his breath of life, and gift of life with Jesus victory over death on the cross.

Free Song Download
Song download courtesy of Ghostree.
Used with permission.


Tell us a little bit about the Ghost Tree EP and what the inspiration behind it was?
 
Haydon: As you'll see if you read our LTTM recording diaries, the EP was designed as an honest set of songs. I'd been writing some more Church-focused songs in the lead-up to starting the band, and it seemed a good idea to put them together on an EP. The EP is "worship" in the sense that we hope our lives are "worship" but at the same time, we hope it's a creative expression of who we are as guys, and who I am as a songwriter right now too. I hope it's not too cliquey or esoteric for someone who doesn't get or like Christianity to enjoy too. We had a great time pushing ourselves to be the best we could be, with great support from Kevin and Brandon, our producers, and I hope that what we came out with is a record which stands alongside the independent releases from bands all over the music scene, whether they have faith or not. Certainly the blessings we were given by God around the making of the EP, and the people we got to work with have given us a great opportunity to present songs of hope and truth to a lot of people.

Ben: The EP was a natural progression after Haydon's previous 2 solo releases, Circles and Heartstrings. The new tracks he had written had taken a more rock driven direction and it worked well with the 4 piece rock set up. Haydon, Allie, Mark and myself started arranging the tracks in early 2011, with a view to visit Nashville in the July. The inspiration was to record a worship EP, but not necessarily in a congregational worship style. We were after producing something that was musically interesting, that had strong melodies and with lyrics that have real meaning. It was important to us to produce something that was the very best we could possibly do.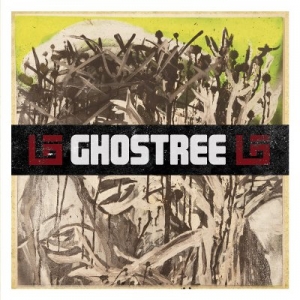 Which is your favourite track on the EP and why?

Haydon: I like all the songs (duh!) but You They See is a favourite. It's the closest thing I've ever had to seeing my initial vision for a song in the writing stage realized in the finished product. It's also the only song I've ever recorded standing up, it has a rocking bridge, and it's stacked full of scriptural truth, wrapped in some meaty, energetic instrumentation. I think it's a calling card for who I am as a writer and who we are as a band.

Another favourite is Glorious, which, at the other extreme, is a pretty sweet rocking pop song, designed for Churches to sing together. I love how the two songs sit next to each other on the EP. [Download 'Glorious' FREE with LTTM, above right]

Ben: My favourite track is You They See. I like the vibe of the drum and bass groove and how it creates tension in the verses, with the chorus having a straight feel. I think the individual sections are well defined. It also happens to be my favourite song to play live!

Any plans for a follow up EP or full-length album?

Haydon: We hope so. I'm writing right now, and if we get the chance, we'll be out to Nashville again like a shot. Watch this space!
 
If you could work with any song writer, who would it be and why?

Haydon: I'd love to get in a room with Martin Smith, just so I could perfect his accent. I think there's an anointing there. It'd be a privilege to co-write with him too! Other than that I'd love to write with people from outside the mainstream faith community, perhaps Duke Special, or Ben Folds, maybe Cary Barlowe.
 
Ben: I would like to work with Jon Foreman. His ability to communicate through the lyrics and his great melodies are really inspiring.

How would you describe your style of music and what are your influences?
 
Haydon: Atmospheric indie rock. We were likened to a cross between Muse and Delirious? In America and I'm happy to stick with that one. I'm influenced by all manner of stuff (I listen to too much music) and I think it all seeps in somewhere, but I'm in thrall to writers who can match up singable melodies with progressive instrumentation, so bands like Radiohead, Thrice, Stateless. Recently I've loved the new Ryan Baker-Barnes record, and we're hoping to tour with him this year. That record is great. Also, Sons have a great new record out, and Least of These's EP is playing as I type these answers. Those records will probably all influence the next one I write.

Ben: I guess Ghostree doesn't particularly sound like its been directly influenced by any of these bands but this is what I've been listening to a lot of recently! We Are Voices, Phil Wickham, Paper Route, The Fray, Mutemath.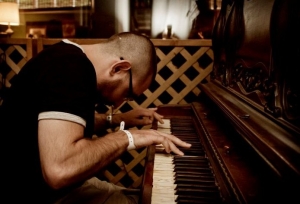 How would you define success in your career?
 
Haydon: Staying alive long enough to make another record. Being honest in what we write, leading people in to the presence of Christ, and pursuing excellence in everything we do.

You're stuck on an island, it's hot, you only have enough battery life left to listen to one song on your mp3 player. What track is it?
 
Haydon: Right now it would be Le Metamporphoses by Agora Fidelio. Check it out. That thing is ridiculous. I'd get swept out to sea by the tide happily!

Ben: Ain't No Mountain High Enough - Marvin Gaye & Tammi Terrell. The bass is groovin'!!

What does the next year hold for you and the band, will you be touring anytime soon?

Haydon: Lots of writing, getting ready for another record. Hopefully some shows (at home and in the US, as well as Europe). I'm hoping to get over depression this year too!

Ben: More writing for the next recording, and touring alongside some pretty talented guys! Keep an eye out for upcoming dates!

Find out more at ghostree.bandcamp.com