Interview: Ryan Baker-Barnes (Plus Free Song Download)
Apr 05 2012
British-based worship leader Ryan Baker-Barnes has just released his debut solo album 'The Deepest Part'. Having left Zimbabwe for England in 2001, Ryan now serves as the Worship Pastor at Revival Fires Church in Dudley, where he has led worship alongside Brian Johnson, Kim Walker-Smith, Kevin Prosch, and Chris Quilala among others.

LTTM was so impressed with this rising star that we wanted to make sure you got to know him more. As well as chatting to Ryan about his new album, we are delighted to be able to bring you an exclusive new version of the title track as a FREE download! You won't hear this on the album or anywhere else, so make sure you download 'The Deepest Part - Rain Dance Version' below.

As if that wasn't enough, we've also lined up an exclusive discount when you order the album!

For those who haven't heard of you before, can you tell us a little bit about yourself and how you got involved in making music?

I was born in sunny Zimbabwe, Africa. Growing up in mainly boarding schools with a strong sports culture, I always felt a bit of a misfit, not being naturally talented on the sports field and more drawn to the arts and creating things. My Christian faith also isolated my peers from me at times. I however found refuge - and then great comfort and joy - as I started to learn guitar at 15. My dad had a guitar lying around the house, he knew a few chords for leading songs in home group. When I picked it up and started learning, it was as if I had found something that was truly me, an expression and release beyond the boundaries of the culture I experienced growing up.

This new-found passion for music lead to many exciting places, taking over leading worship from my dad in home group for one! To leading in youth meetings, church meetings, and eventually starting a band. I often joke, but it was probably true, that our band was the second best rock band in Zimbabwe - because there were only two rock bands in Zimbabwe at the time. Literally.

Not wanting to conform to the culture, as I got older I felt called to the incredible island of England; not just because my heritage was British and we had holidayed here many times, but also because of the sound and worship rising out of the land at the time. At 18, I packed up and moved to London to pursue my dreams.

The next 10 years in England were a God-sent time of pruning, growing, maturing. I was blown away at the opportunities and standard of musicianship here. From a much younger age people had the chance to be exposed to a scene way bigger than I had come from. I knew I was in the right place, and embraced the growing!


LTTM Album Discount Offer
Get £2 off the RRP of £9.99, including FREE delivery,
when you buy the album at
Re-Vived.com
using Promotional Code '
DEEPEST
'.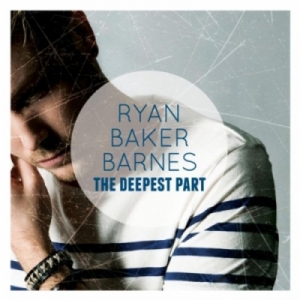 Buy 'The Deepest Part'

Offer valid until end of May 2012

Tell us a little bit about your new album 'The Deepest Part' and what the inspiration behind it was?

In those ten years I mention above, I got involved with a local church, Revival Fires in Dudley. This has been key in honing my musical gift, but more importantly; growing in leadership, worship and relationships, as well as starting a family. Over these years I had the opportunity to get hands-on in a number of live worship collaborations, as well as learning valuable recording and engineering skills. This culminated in recording a live album during the 2008 move of God, known as the Dudley Outpouring. At the end of 2009, I knew it was time to start thinking about doing my own album. Better songs had started to come, and I knew I needed to get a producer on board who could tie it all together. The next 18 months were spent exploring different relationship and options, leading to meeting and ultimately working with Julian Kindred. My background and passion is worship, and almost all the songs on this album are used in our congregation. But there was another dimension I wanted to achieve with what was going to become my debut release. I was eager to push my own sonic boundaries and discover something of my own sound. I love the way God honours spontaneous worship with His presence in a live setting, and we believed that He would also honour our quest to represent these songs in as fresh and imaginative way we could!

Which is your favourite track on the album and why?

One interesting aspect to the studio process is the way songs go on a journey. My favorite songs before recording were either 'Cry Holy' or 'I Love Your Presence". I love the vibe they carry live. But as we crafted, re-wrote, re-harmonised and re-shaped many of the songs in the studio, I found myself favouring songs I didn't expect to. The Deepest Part is a great example, and probably the reason why the the album is called what it is. Julian and I stripped that song right down, changing time signature, lyrics, key - almost everything but the heart behind it which came straight out of Psalm 108. Hearing the finished piece now, and also seeing it bless people in worship sets, makes its my favourite song - at the moment!

What's your song writing process?

I've heard many writers say its hard to have one hard fast rule. But these are some keys which work for me. Craft your songs. It can be easy to settle on things. Don't settle for second best, and sometimes you need to get a second opinion to know what your best could be. This leads to collaboration / co-writing. Try it, and stretch yourself by taking others opinions on board. Of all the things, I find this one most useful: capture those special moments - live or when you are on your own and you feel God moving in what the Bible calls the 'new song'. During prayer times or ministry times when we are playing to help facilitate what the Spirit is doing, I'll get my phone out and record phrases and melodies that come out. I love working these into songs, they seem to carry something of the same presence that was around the moment they were born.

If you could work with any song writer, who would it be and why?

There's such a long list! But if I had to say just one, it would be Joel Houston. I love his lyrics, he has a way of being so poetic but so real.

How would you describe your style of music and what are your influences?

For a long time I was pretty narrow minded, and only listened to music with guitars in! When I was growing up, there was a strong move against secular music in the church, so my family only listened to Christian music. I could probably sing every song by Michael W Smith, Steve Curtis Chapman, DC Talk and all the early Vineyard worship releases! But over the last 10 years, I've been realising the heritage and inheritance to our craft that is out there to explore, and have loved expanding my musical taste and awareness. My earlier influences in the worship arena were people like David Ruis, Kevin Prosch and the Cutting Edge band. Lately I really appreciate all that people like Brian & Jenn Johnson, Phil Wickham and Misty Edwards have been doing. From a musical side, I love the fusion that's going on with electronic music and live band performance. I love bands such as The Naked and Famous, M83, Bon Iver, The Daylights, David's Lyre, Paper Route and Future of Forestry. I also love the story-telling aspect of the song writing of John Mayer, Brandon Flowers and John Mark McMillan.

In your opinion, what makes the perfect worship song?

Having God's favour breathed upon it. A song that somehow engages those singing it with the presence of God. Those are the songs that change the atmosphere, no matter who sings it, how the band sounds or in what circumstance.

What advice would you give to any aspiring worship leaders or songwriters out there?

Get out of your bedrooms, and get out there. People need to hear what you have. Don't try imitate, but be yourself. Make yourself available and put yourself in places you can serve, help and grow. And balance that by learning to be content with your 'platform'. If you don't appreciate where you are and what you've got today, you disqualify yourself for your next step, your promotion. Whether that's a small cafe gig once a month, or leading a home group in worship, or even heading up a large ministry. Serve your platform as best you can. Faithfulness is God's view of success.

You're stuck on an island, it's hot, you only have enough battery life left to listen to one song on your mp3 player. What track is it?

Slow dancing a burning room by John Mayer

What does the next year hold for Ryan Baker-Barnes?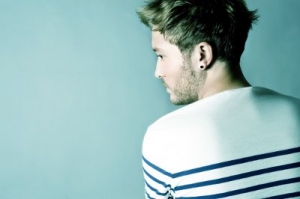 We are having our third baby! So there's a family adventure waiting to happen. This year there has already been some exciting connections happening, it feels like a season of exposure is coming, and I'm eager to make the most of that - starting with an album launch. There are also some ideas and collaborations brewing with friends; building relationships with like-minded people. We are also investing in the local team as well, by running the Worship Central course at a regional level. There seems to be a ground-swell happening with 'One Thing Worship', a movement we want to give some momentum to this year, plus travel and leading worship at events around the UK.

Find out more at RyanBakerBarnes.com