Guvna B Wins MOBO Award For Second Time
Oct 31 2016
British rap artist Guvna B has won the Best Gospel Act MOBO Award 2016, marking the second time he has won the prestigious award. The award was presented to the artist during the MOBO Awards Pre-Show at Cadogan Hall in London on October 27th. He last won the award in 2010.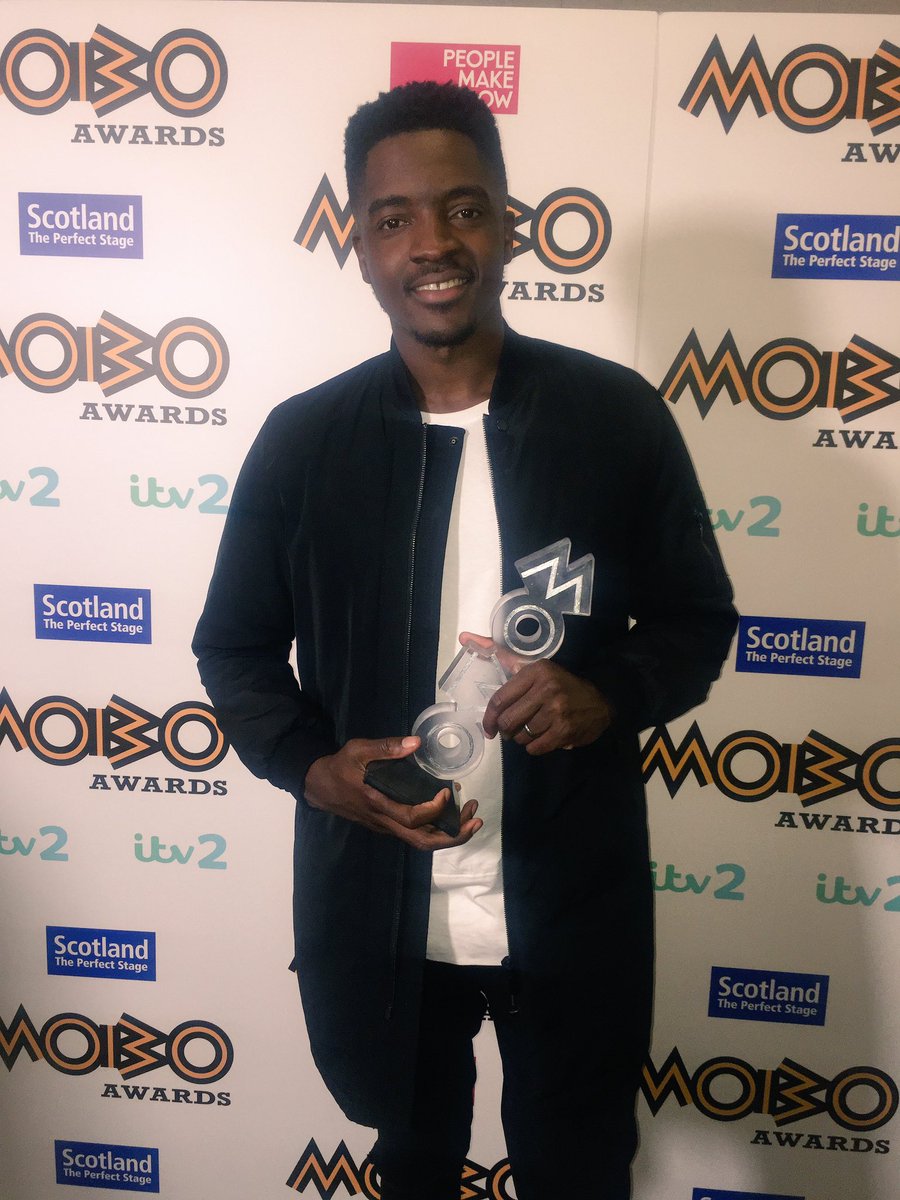 Guvna B became the first rapper in UK history to top the Official Christian & Gospel charts, and his most recent No. 1 release SECRET WORLD was the UK's highest selling urban Christian album in 2015.

Guvna B, a Business & Journalism Graduate, has an artistry that is current and relevant to today's world and consistently at the cutting edge of what will be the future for music. In creating output, he draws from personal experiences and observations he has made living in and around the gritty and fast-paced streets of London.

Courage and boldness not to follow the stereotypical trends of urban music today has led to many doors opening for Guvna B. This has allowed him to share his views on youth culture and society whilst retaining the essential ability to make excellent music. A talent that has been acknowledged not only by the growing legions of fans, but by national broadcast media stations such as BBC, Sky News, Capital Xtra, TBN and Premier Christian Radio who are constantly airing his songs and his story.

Guvna B's journey so far has seen a lot being achieved within a short space of time. By the age of 20, he had won the prestigious MOBO Award and there were more awards to follow. He has worked with highly acclaimed artists such as Matt Redman, Hillsong Music, Destiny Child's Michelle Williams, LZ7, Nick Brewer, Jocelyn Brown, Keisha Buchanan, Deitrick Haddon and more. He has shared stages with the likes of Tinie Tempah, Wetch 32, Kirk Franklin and Lecrae plus his story was shared with many in March 2015 when he appeared in nationwide music magazine 'Music Week'. He is also the owner of 'Allo Mate', which is an urban lifestyle brand he founded in January 2013.