Interview: Christmas Interview 2016
Dec 16 2016
Ever wondered what your favourite Christian music artists do at Christmas? Well now you can find out! Check out the giant LTTM Christmas Interview! We fired a handful of Christmas-related questions to a wide range of artists to get their thoughts. Read the answers from Jesus Culture's Chris Quilala, Audrey Assad, Phil Wickham, Rend Collective, Kevin Max, Stryper, Noel Robinson, Ian Yates and plenty more!

What are you doing for Christmas this year ?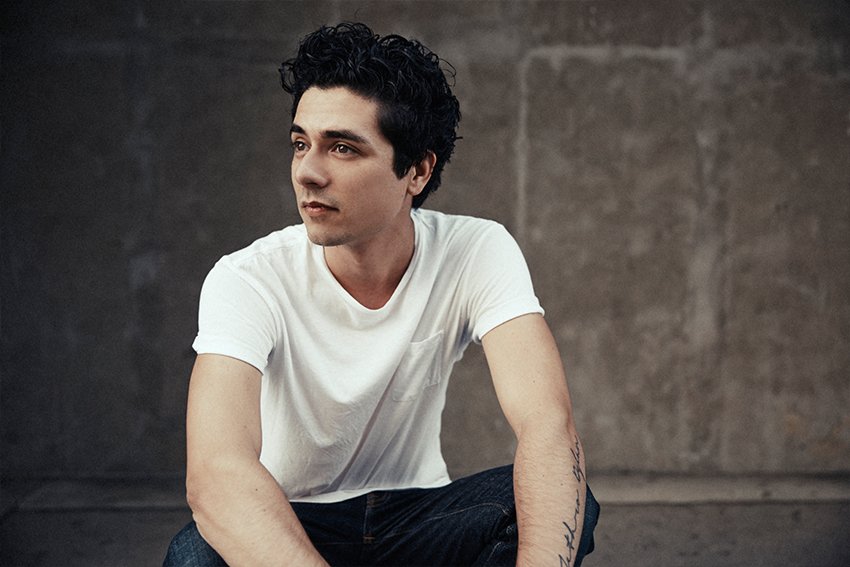 Chris Quilala (Jesus Culture) : Haha, I wish I knew. We tend to be last minute with our plans. My wife and I always talk about having our kids presents wrapped and under the tree well before Christmas Eve but that has yet to happen (thank God for Amazon Prime). I do travel a lot but I do know this, "I'll be home for Christmas" (as the song says) and for that I am very grateful.

Noel Robinson : Christmas is definitely a family time where we will pause and enjoy each other's company and plenty of food.


Audrey Assad : We haven't decided yet, but usually we visit my husband's family in Indiana and run from place to place visiting family. It's hectic, but fun!

Ian Yates : Spending Christmas with family. I'll be cooking again, which I love.

Anita -Salt Of The Sound : Well, as Christmas falls on a Sunday this year, and we work as worship leaders for an International Church here in Stockholm, much of our time will be spent there on Christmas Eve and Christmas Day - it will be time well spent to reflect and marvel at this wonderful season.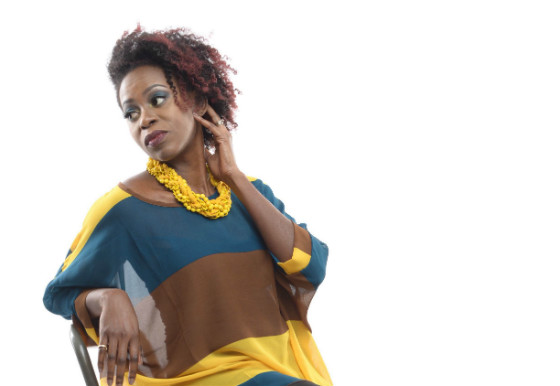 Sarah Teibo : Relaxing with the family. It's been an amazingly busy year, so hubby, me and the girls will be lounging in our onesies with my special home made cheesecake and hot chocolate, and of course lots of Christmas dinner!

Pete McAllen : We have family over from New Zealand so will be spending time with them as well as expecting our first child near Christmas.


Phil Wickham : Christmas tour in the first half of December then home with my girls.

Chris Llewellyn (Rend Collective) : I'll be at home in Ireland destroying cocktail sausages and visiting the awesome Christmas market in Belfast, all while wearing a Rudolph Jumper.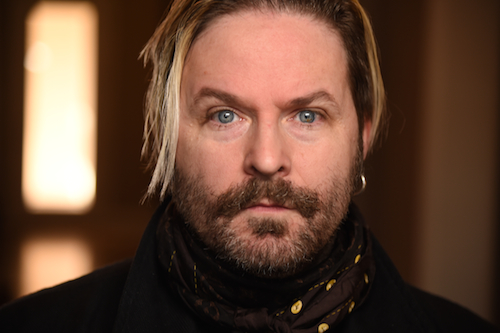 Kevin Max : Building a 40 Foot tipi and restoring our horse barn.

Chloe Reynolds : Christmas for me just doesn't feel like Christmas without the tradition of going to a midnight service on Christmas Eve. I love the hour of calm before the excitement of the following day. So I'll start Christmas this way and then look forward to spending the morning with church family too. It's always a lovely moment joining together to celebrate the birth of our King.

Andrea Hamilton : Singing at my church a a lot, then hanging with my husband's family.

Jamison Strain : This year I'll be out on the Wonder Tour with OBB and LoveCollide and then right before the holidays I'll be home in Houston, TX with my family.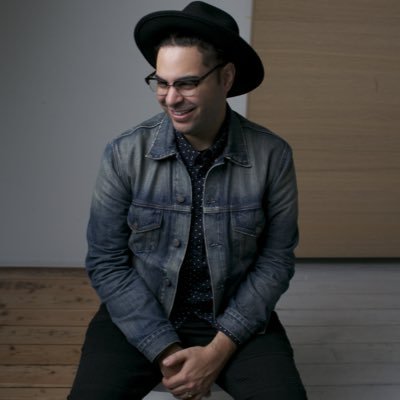 Andrew Marcus : I had a very heavy Spring / Summer tour schedule so I am so looking forward to relaxing with family this year. This Christmas we are actually doing something we've never done before. We are renting a venue where our entire family / extended family are coming together for food and fellowship.

Leon Anthony : I am going to spending it with wifey and the family. Also catching up with friends.

Maria Gilpin : I am going to attempt to cook Christmas dinner this year. If it goes well I'll let you know.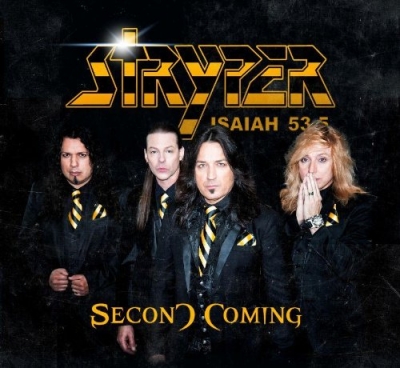 Michael Sweet (Stryper) : I will be spending a lot of time with my family and I will likely find some time to write some new music.

Damac : Spending it with my host family/squad in Ohio

Chip Kendall : Chilaxing with the family after a very busy run of Christmas productions at church and in the community.

Penny Lyon (Out of the Ashes) : Home, family, jigsaws, lego, brilliant.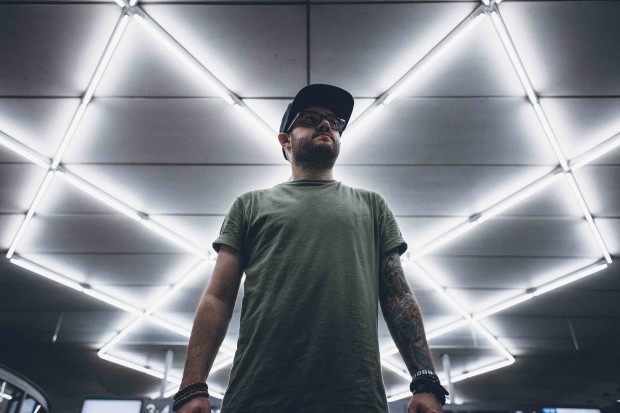 Galactus Jack : For the last few years my family have gone to serve at the local Salvation Army near to where my folks live on Christmas day which is always a great time of getting to hang out with people who need love, compassion and family on a day many of us take for granted as a happy family time. New years will be spent down by the London Eye watching the fireworks, which should be fun!

Nimisilla Park : Spending time with friends and family.

Ginny Owens : Laying low. I'm actually spending the month of December in Wisconsin, doing some writing and relaxing. I'll probably venture to Jackson, MS where my Mom is for a few days, and then I'll return to the snow to keep writing for a bit.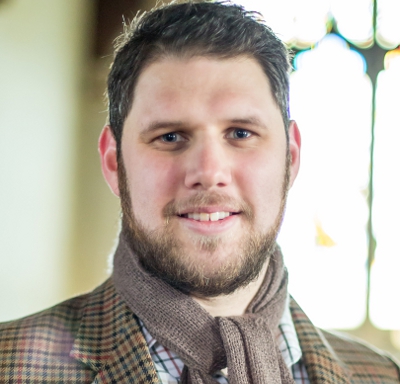 Dave Griffiths : Same as ever. Church, family visits, eating and making merry.

Gretchen Keskeys : Our Christmas is ruled by tradition so we will be doing the exact same thing we do every year!

Joe Bright : I think I've somehow volunteered to cook for the whole family!! So I'll be getting worked up about that.

Favourite album this year?

Chris Quilala (Jesus Culture) : Favorite worship album? I really love United Pursuit's, Simple Gospel album. There is something about their music that always feels so accessible and genuine. When I lead worship I will often tag one of their songs in the setlist and people instantly seem to grab onto it.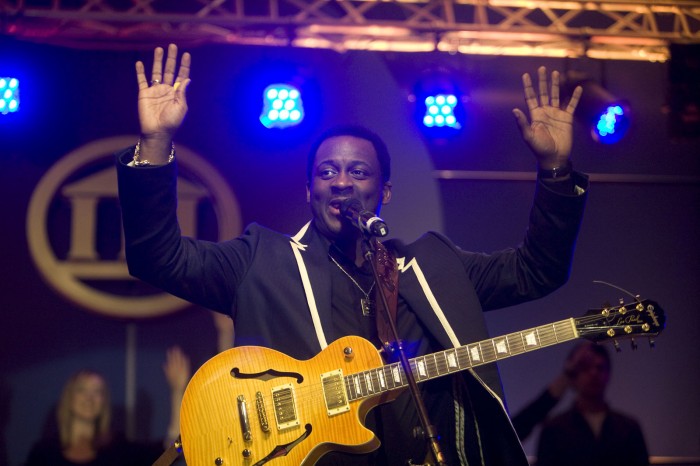 Noel Robinson : It's a difficult one as I have been so touched by Ian Yates new album I also love the new project by Fred Hammond.

Audrey Assad : I haven't begun listening to Christmas music yet but when I do I plan to break out some of my old standbys, such as Sarah McLachlan's first Christmas record, Wintersong, and Jars of Clay's Christmas Songs.

Ian Yates : Tough one. I think it's actually Elevation Worship - 'Here As In Heaven'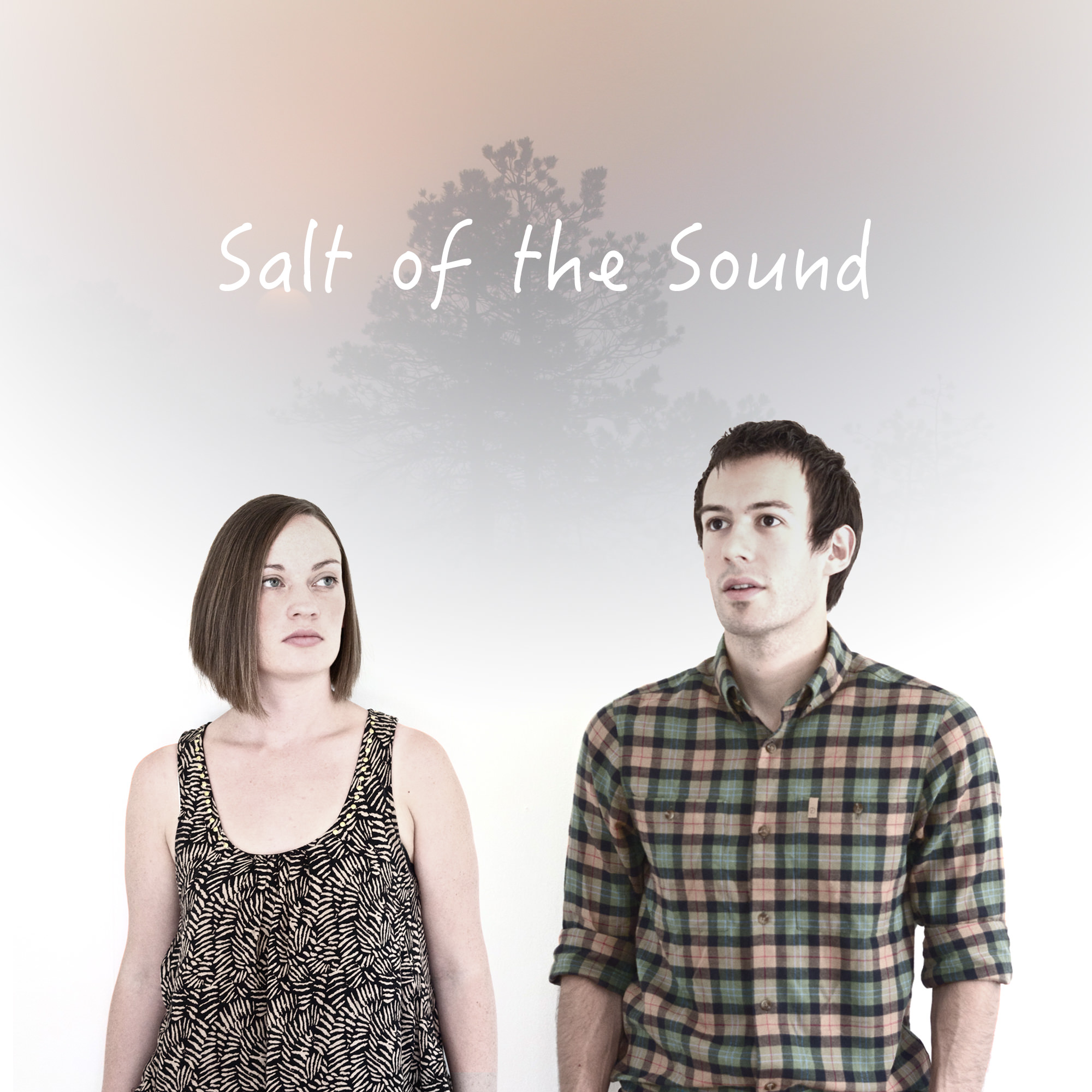 Ben - Salt Of The Sound : Island Songs by Olafur Arnalds has to be up there for me!

Sarah Teibo : Would have to be 'Listen' by Tim Bowman

Pete McAllen : Housefires 3 and United Pursuits 'Looking For A Saviour.

Phil Wikcham : There were a lot of songs that I loved this year, but sadly there was no full record that I fell in love with thus year.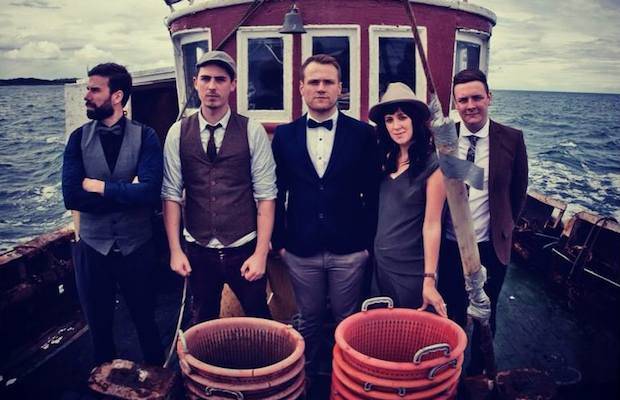 Chris Llewellyn (Rend Collective) : I know it came out last year, but it's still probably James Bay - The Chaos and The Calm.

Kevin Max : Kings Of Leon.

Chloe Reynolds : I have been truly captivated by Steffany Gretzinger's "The Undoing" this year. In particular, track number 3, "Out of Hiding" has encouraged me through some difficult times. The lyrics are beautiful, and for a female vocalist it's a lovely one to sing too!

Andrea Hamilton : Mutemath.

Jamison Strain : I am obsessed with the Hillsong Empires album that came out this year. I don't think there's a song on it that I don't love.

Andrew Marcus : So many great records came out this year. I'd have to say my favourite record that came out this year is Leeland's new record Invisible. I feel like every single song on that record is incredible. I've been so ministered to by it!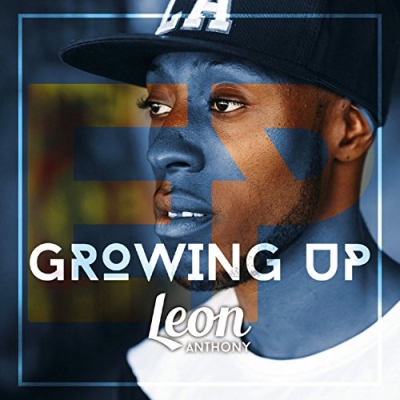 Leon Anthony : Ermmm... that's hard. What I can say if that I'm listening to Bizzle - Crowns and Crosses and S.O. These Things Take Time

Maria Gilpin : Elevation worship here as in heaven

Michael Sweet (Stryper) : I still tend to gravitate toward the older stuff the songs and albums that influenced me as a kid. In 2011 we (Stryper) released an album called The Covering that pays tribute to a lot of those acts… Deep Purple, Kiss, Van Halen, Iron Maiden, Judas Priest, Zeppelin… When I do have free time to listen to music, I tend to find my way back to those artists.

Damac : Leon Bridges - Coming Home

Chip Kendall : Lift Off - !Audacious Kids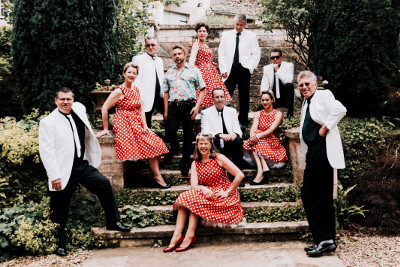 Penny Lyon (Out of the Ashes) : Gregory Porter, Liquid Spirit. Actually, that was released in 2015, but I've really enjoyed it in 2016. Does that still count?

Galactus Jack : From what I've heard so far I think the new Justice record, even though it's not out for another couple of weeks as I write this, may well end up being my favourite. Lets wait and see!

Nimisilla Park : For King and Country

Ginny Owens : Georgica Pond by Johnnyswim

Dave Griffiths : The 1975's second album, with the really long name.

Gretchen Keskeys : You gotta love your own music when you're out there pouring your heart out to audiences! So my favorite album this year is MY latest album "Walking in the Spirit!"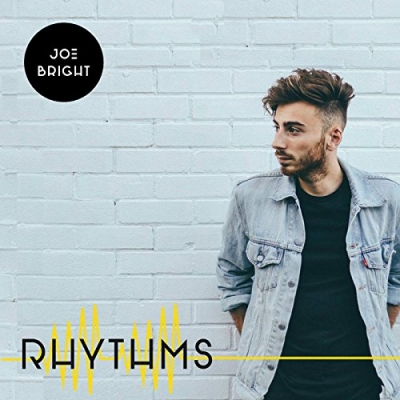 Joe Bright : Mind of Mine - Zayn

Favourite Song/Carol?

Noel Robinson : You Give Me Life - Outrageous Love

Audrey Assad : Gabriel's Message.

Ian Yates : O Holy Night

Anita - Salt Of The Sound : That question is just too hard! I love Christmas music and everything about the season. But if I had to be tied down, I would say that I the melody of O Come, O Come Emmanuel really touches me every time I hear it and I love the lyrical message of Mary Did You Know?.

Sarah Teibo : 'Oh Holy Night'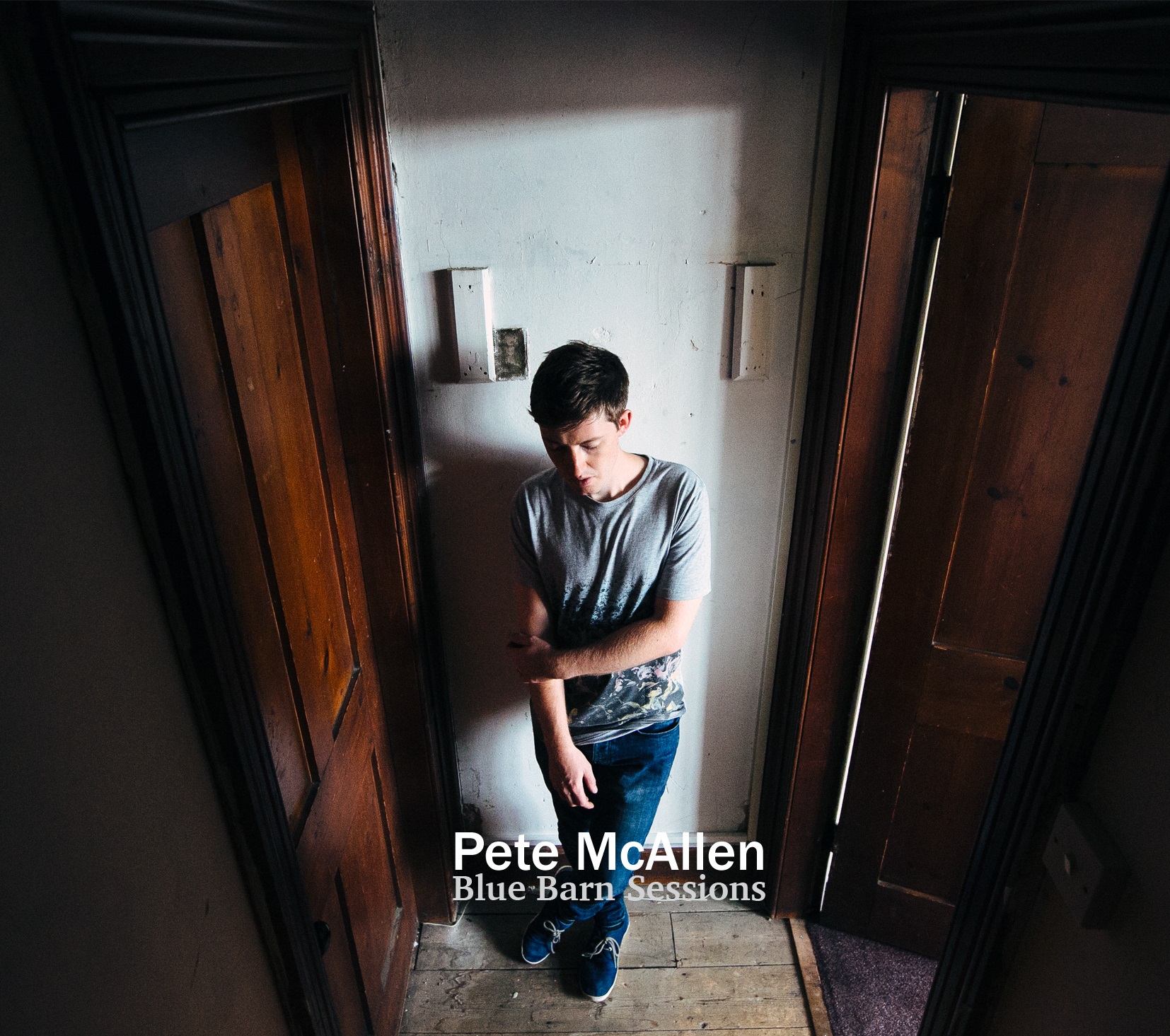 Pete McAllen : Future Of Forestry's Version of 'Angels We Have Heard on High'

Phil Wickham Favourite Carol is probably Oh Come, Oh Come Emanuel.

Chris Llewellyn (Rend Collective) : Being in Rend Collective, it has to be one of the 'Joy' ones, or the Pogues!

Kevin Max : Green Sleeves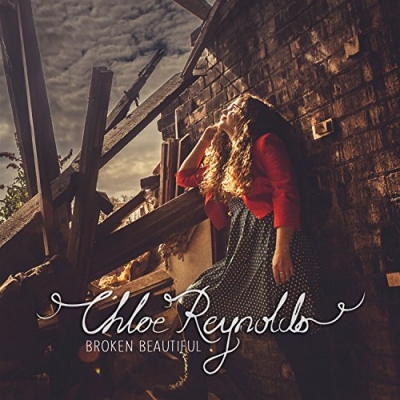 Chloe Reynolds : Casting Crowns, While you were Sleeping is a song I'll always come back to at this time of year. I love how it joins the story from 2000 years ago with todays struggles

Andrea Hamilton : O Come All Ye Faithful

Jamison Strain : Definitely "Mary Did You Know."

Andrew Marcus : I'd say my favorite song right now is For Your Glory off the Leeland record. My favorite carol is probably O Come O Come Emmanuel.

Leon Anthony : Come Let Us Adore Him.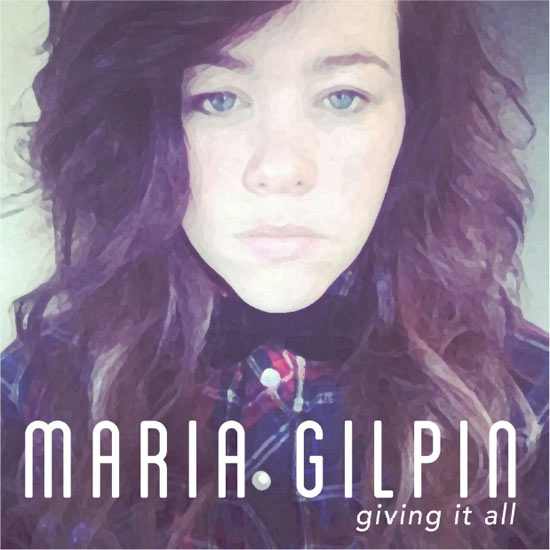 Maria Gilpin : O come let us adore him

Michael Sweet (Stryper) : O Holy Night

Damac : O Holy Night

Chip Kendall : Praise Party - !Audacious Kids

Penny Lyon (Out of the Ashes) : Favourite Carol, In The Bleak Mid Winter, which was written just round the corner from where we live. Favourite song, What A Wonderful World, Louis Armstrong.

Galactus Jack : "We Got It" by Metrik blew me away from the first listen, such a beautifully written and produced track. Carol wise, I love a bit of Pentatonix when they go Christmassy, so any Carol they do will probably be a winner!

Nimisilla Park : Snowed In by Debbie 3.0 featuring Big Mike of Nimisilla Park

Ginny Owens : "Christmas Time is Here" and "In The Bleak Midwinter"

Dave Griffiths : Saviour's Day by Cliff Richard - love it

Gretchen Keskeys : O Holy Night it just so perfectly speaks to the beauty, majesty and divine power of Christ's birth.

Joe Bright : Little Drummer Boy

What have been the highlights for you from 2016?

Chris Quilala (Jesus Culture) : I finally did it; I got the courage to record my first solo album. I've been of the fence about doing this for years because of many reasons but if finally felt like something I absolutely "had" to do. I've written more songs in the last couple years (with the help of some amazing songwriters) than I have in my entire life. Many of you may already know but my wife and I lost our son in December of 2014. Songwriting for me helped me process what I was feeling in a way that kept my heart "soft" and rooted in the goodness of God. It certainly wasn't easy to write from such a raw and vulnerable place but many of these songs tell the story of me... encountering hope and joy even in the midst of pain. I dedicated the album to my son, Jethro Dylan and I pray that God will use the songs to speak life and hope to people no matter where they are at in life.

Noel Robinson : The release of 'Outrageous Love' in the US as a physical copy by Integrity Music , The Praise Proms with All souls Orchestra and the BBC Gospel Proms at the Royal Albert Hall. Daystar TV appearance in Dallas. Revelation TV in Spain, Performing at Gateway church in the US. Headlining our own event at Fairfield Hall Croydon. And bringing worship to the Palladium in London Plus the 30 + events that we have been able to be part of around The UK and Europe it's all been highlights. We are visiting Kenya with compassion UK.

Audrey Assad : Releasing Inheritance, releasing a new single with my band LEVV, and getting to go to Krakow, Poland!

Ian Yates : Having my second boy Elijah, releasing a new album, meeting some great people as I've traveled, The Elim Sound's School Of Worship and seeing the faithfulness of God.

Ben - Salt Of The Sound : Touring the UK in July was definitely a highlight, and alongside that it was also an interesting experience starting to write & produce Advent music through the summer months!

Sarah Teibo : This year, I've been blown away by the numerous positive responses and testimonies I've received from people who have listened to my music. That is such a rewarding feeling. Also, my headline concert with American gospel artist Lisa McClendon, performing at Creation Fest this summer and receiving a total of 7 nominations (including a MOBO nomination) for my debut album 'Walk With Me' and winning 2, have definitely stood out for me this year.

Pete McAllen : Highlights - playing European festivals this summer - especially loved FreaksStock in Germany, where people really connected with the music. The other highlight has been recording album number 2. Really loved recording new songs. We've been up in Glasgow pouring everything into these songs. It's been stretching musically for me, but in the process I've had new encounters with God.

Phil Wickham : Finding my wife is pregnant with our fourth child and first BOY!

Chris Llewellyn (Rend Collective) : Highlight have been getting around the Campfire a second time and recording Campfire 2. I love that we can just be ourselves and worship on those projects without all the performance anxiety! Also loved having with the Hillsong crew this year. They are kindred spirits.

Kevin Max : Buying a farm and implementing the 'off the grid' lifestyle

Chloe Reynolds : This year I released an album and the title track, Broken Beautiful made it to No.1 in the UK Christian Chart. The video for the same song has over 32,000 views on Facebook and both these things have been an incredible encouragement for me to keep on going with the music.

Andrea Hamilton : My travels to the Pacific Northwest and seeing God's creation there

Jamison Strain : A highlight for 2016 was definitely the release of my new album Beautiful Beginning, and then getting to tour with Building429, Finding Favour and Zach Williams.

Andrew Marcus : It has been so cool seeing what God has been doing through my recent album release Constant. I have been working on that album for two years and I've been so overwhelmed to see God working through it. My sister had a baby boy (they named him Marcus). First kid in the family! So being an uncle for the first time has been absolutely incredible. Our church has been going through the beginning process of a building campaign (www.wearecachurch.com) and it has been amazing seeing God leading us as a church family. I so look forward to seeing this project unfold as we move forward in faith!

Leon Anthony : Setting up a charity called Sow and Seed with my wife to help abandoned children in Africa www.sowaseed.org

And release the Growing Up EP and Documentary.

Maria Gilpin : Recording our EP YAY the launch night was a great experience too.

Michael Sweet (Stryper) : We are in the middle of our 30th Anniversary of To Hell With The Devil tour right now. That's a huge highlight, getting to play these songs for the best fans in the world 30 years later.

Damac : Opening for Building 429. Releasing my new album Journey. Shooting my first & second music videos. Co-Creating the make jesus Famous toUR.

Chip Kendall : Buying a family camper van, gigging in Norway, and starting a ministry relationship with the Soul Children movement.

Penny Lyon (Out of the Ashes) : Playing at Spring Harvest. Getting to know more people to play our music.

Galactus Jack : Well a definite lowlight was missing the crowd during a stage dive at a show in France! I'm not sure my back (or my ego!) has recovered yet…

Highlight wise, releasing the new album was great, but the true highlight has been having so many opportunities to preach the gospel and see so many accept Jesus as Lord of their lives. That will always the biggest highlight of any week, month, or year! Thank you Jesus for letting me be a part of what you are doing!

Nimisilla Park : Our single "Outpour" featured as the soundtrack on the trailer for the upcoming Warner Brothers movie, "Mic Drop."

Ginny Owens : Writing with incredible songwriters, finishing and launching my new album, a successful recovery from surgery, and learning to play carpet ball, a youth group sport I've missed out on all my life until now!

Dave Griffiths : Gigging club venues with Marc James and Danny O'Callaghan

Gretchen Keskeys : The greatest thing for me in 2016 is seeing God's plan so clearly in my life.

Joe Bright : Releasing My Debut Ep Rhythms

What's the best or worst Cracker Joke you've ever heard?

Chris Quilala (Jesus Culture) : I am ashamed to admit but I had to google what a Christmas cracker was, haha! So needless to say I don't have any experience on this subject but from what I can tell they are, as my wife would call them… "dad jokes".

Audrey Assad : Best: What does Santa suffer from if he gets stuck in a chimney? Claustrophobia!
Worst: Who delivers presents to baby sharks at Christmas?
 Santa Jaws!

Chloe Reynolds : What do you get if you cross Father Christmas with a duck? A Christmas Quacker!

Penny Lyon (Out of the Ashes) : You think I remember bad cracker jokes?!

Maria Gilpin : What is Santa's favourite pizza? One that's deep pan, crisp and even.
Your welcome! Cracks me up

Do you wear the cracker Christmas hat all day?

Audrey Assad : We don't open crackers in the United States but if we did I don't think mine would last very long as I have a toddler who is forever grabbing things and hiding them places.

Chloe Reynolds : I wear it for as long as my big hair lets me! One year I went to a Christmas party on 23rd December before popping to the shops on the way home. I'd forgotten I had my cracker hat on and wondered why everyone was giving me funny looks as I pushed my trolley though the aisles.

Penny Lyon (Out of the Ashes) : My Christmas cracker hat never fits, because I have such a big head. Therefore it ends up torn, and barely makes it to the end of the main course.

Maria Gilpin : YES, well for the duration of the dinner!

Ginny Owens : I'll never tell. You'll have to find me to find out.

What can we expect from yourself in 2017?

Chris Quilala (Jesus Culture) : Wow, feels like 2017 is coming up quick! We have some tours on the calendar for Jesus Culture. I'm hoping to tour my solo album as well!  We will be recording our next Jesus Culture album and we are currently in the process of songwriting for that. Lots going on at our new church in Sacramento, California. I am at the worship pastor and looking forward to putting more efforts towards building our local worship teams and community.

Noel Robinson : More of the same. We are starting the year with KIngdom worship Movement Renewal London 2017 worship encounter event. We are looking to record a new album for Integrity Music. We are part of the line up for JJohn emirate stadium event with Matt Redman and Hillsong. We are Men Stoke city stadium event with Martin Smith and 18,000 men gathered for worship. Woman 2 Woman Premier Radio flagship event in Westminster. Plus many more events across Europe and the US. We are thankful that God will use us to encourage others in there faith walk across the nations.

Audrey Assad : My band, LEVV, is releasing new music, and I am going to be writing/working on a new Audrey record.

Ian Yates : Got some touring lined up. Hoping that the new songs really encourage and inspire people. I've been producing an album for Helen Yousaf under the Elim Sound banner, which will be out in 2017. We have some video content out for 2017 and a new Elim Sound project which will be a little different.

Anita - Salt Of The Sound : Well, we have lots of plans that we are in the process of formulating for our music next year but expect several EPs released throughout the year (with a central theme that ties them together…) That's what we're thinking for now but the idea will probably evolve… the 'not knowing' is the most exciting part!

Sarah Teibo : 2017 kicks of with my first headline gig for the year at the world renowned Hard Rock Cafe London. There's a lot more bigger and better things planned for the year, but you'll always hear about it first on Louder Than The Music!

Pete McAllen : Next year is very exciting - release of the second album! With that we will be doing some touring, getting the songs out there!

Phil Wickham There are a few different projects I have been working on that I think will be a surprise. Can't wait to share it all!

Chris Llewellyn (Rend Collective) : We'll be touring a ton, including playing Big Church Day Out which is always a great place to worship, and dreaming, scheming and writing the next project.

Kevin Max : A New rock album titled 'MELLOW DRAMA' & some boat trip people keep reminding me of.

Chloe Reynolds : I hope to record a new album in 2017, to tour, to perform at some Christian festivals and to seek God in all that I'm doing. This music is for Him and I want to follow where He is calling me.

Andrea Hamilton : My brand new album Feb 1!

Jamison Strain : In 2017, we're doing a lot of touring and also releasing several new singles - so keep an ear out!

Andrew Marcus : I am excited to continue to see what God has in store for us as a church family as we move forward in faith with our building campaign. I plan to do some touring with some amazing friends throughout the year which I am excited about as well. I also look forward to working on some new songs for the next record!!

Leon Anthony : New music and personal growth.

Maria Gilpin : More music! Mark and I are currently writing new music so hopefully in 2017 there shall be another album

Michael Sweet (Stryper) : Stryper will be taking a bit of a hiatus after this current tour ends. Whatever 2017 holds, I'm sure it will be wonderful.

Damac : New Music. new Tours. New music Videos.

Chip Kendall : Chip Kendall and the PRAISE SHIP ORBITRON in partnership with Big Church Day Out... coming to a city near you!

Penny Lyon (Out of the Ashes) : New album, more gigs, getting further afield... comfortably in God's hands.

Galactus Jack : New music is on the way and I'm gonna be out on the road a lot in 2017 with my new show, so hopefully I will see you at a gig somewhere next year - bring a not-yet-Christian friend and lets give em the gospel and see what God does.

Nimisilla Park : Touring and spreading a love revolution in a city near you!

Ginny Owens : It's a surprise!

Dave Griffiths : International travel, gigs in Hong Kong/China and the States. Some new music from new projects, writing and recording a new album under my new album too - probably due out in 2018.

Gretchen Keskeys : I have a new album that will be released February 2017 and my prayer is that I can continue to share the hope that is only found in Jesus Christ through my music and testimony.

Joe Bright : Another Ep