Mar 30 2015

Teen singer Skylar Kaylyn has just released her newest album, 'In My Head'. We chatted with the 18-year old to find out how she got into the music industry at such an early stage, and where the inspiration for her new album came from.

For those who haven't heard of you before, can you tell us a little bit about yourself and how you got involved in making music?

I was born in Mission Viejo, CA, and raised in a small town in Wyoming. I was home schooled my entire life, my brother & I both graduated in May of 2014, and I just turned eighteen. I have two siblings and a huge extended family - with there being almost 30 cousins altogether. Family get-togethers are fun but noisy!

My parents moved us to Wyoming when my brother and I were little so we could grow up in the wide open spaces by most of our family. My mom has been involved with music at our church ever since I can remember, so I would follow her around and help her out. She would help me with singing specials at my church and talent shows in town, as well as doing musicals, VBS skits, leading youth group worship.

I've been doing that ever since I was about 6 years old. My dream was always that I wanted to be a singer, and then I started playing guitar when I was twelve…that's kind of when I started writing songs as well! As far as the venture into recording my first album, we attended a Christian Hip Hop Dance Festival in southern California for many years as a dance team that my mom directed. When I was 14 we put a video of me singing at my church up on FaceBook and a producer from that festival - who was on the worship team - saw it, we started the recording process, and... that's how it all started.

Tell us a little bit about your new album 'In My Head' and what the inspiration behind it was?

The inspiration behind 'In My Head' is taken from everyday situations. It's like a melting pot of everything that's been going on "in my head" for the past 2 years since my first album. It has love songs that I've written for weddings, songs that speak about heartbreak, about faith, perspective, and sometimes just about having to pull yourself up by the bootstraps. This album is really special to me, so I am so blessed to be able to share it with others! I pray that God takes the songs that He's given me and uses them to help build His kingdom and encourage His people.

Which is your favourite track on the album and why?



My favorite song is 'This Too Shall Pass,' because it's all about going through the different seasons in life, and this past year has been FULL of a wide variety of seasons for me. I wrote it trying to remind myself to keep my head up, to be joyful always, even when the clouds of life are looking kind of grey. It's also a reminder that sometimes…we break. Sometimes we are hurt and feel broken, but God uses everything in our lives for a purpose. Like the lyric says, the flowers may close at night, but only at night can you see the stars. There is always good in every situation because GOD is good and His purposes in our lives are good.

If you could work with any song writer, who would it be and why?

I would absolutely love to write with Francesca Battistelli, Kari Jobe or Lecrae... because of the depth and creativity of their lyrics, and because I love their hearts.

At just 18 many might say you're still too young to be a singer - how would you answer that?

I would answer that with one of my favorite quotes, "If your dreams don't scare you, they're not big enough." Along with a Bible verse, "Do not let anyone look down on you because you are young, but set an example for the believers in speech, in life, in love, in faith, and in purity" (1Tim 4:12). We don't do things when we're ready, we do things when God gives us all that we need to do it, whether we feel prepared or not! If we waited till we thought we were ready, we would never go anywhere or do anything. God says that we should set an example WHEN WE'RE YOUNG. So why wait if God has given you an opportunity and the desire to make a difference now?

What advice would you give to any aspiring young singers out there?

Keep singing. Keep working hard at your craft and dedicating time to it. One of our favorite verses to quote growing up was, "Work at it with ALL your heart, as working for the Lord, not for men" (Col. 3:23). So it's all about doing your part…doing the work that it takes to accomplish your dreams and goals. God will open the doors to where He wants you to go and what He wants you to do, so have faith and a willing heart. Remember not to sing for yourself or just so people praise you. Sing for a purpose greater than you. Find out why God gave you your voice, and give it back to Him.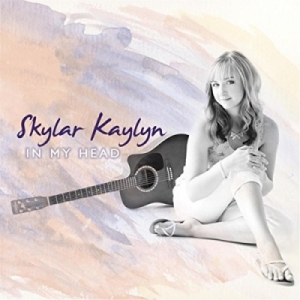 How would you describe your style of music and what are your influences?

My style of music is like if you mixed Francesca Battistelli, Taylor Swift and Colbie Caillat all together. Kind of pop, kind of folky, and kind of singer/songwriter. My list of influences could go on for miles. But, some of them would be PureNRG (I was inspired by them at a young age), Francesca Battistelli, Chris August, Lecrae, Owl City, Taylor Swift, Unspoken, and Kari Jobe.

Tell us about your support for Zoe International, fighting against child trafficking.

ZOE first wants to reach every person possible with the love of God and to present the Gospel of Christ to people who have never heard the story of Jesus. ZOE's second objective is to help rescue every child possible from human trafficking globally and then to transform each child from their past and give them opportunity for a better future.

They have an orphanage in Thailand, and they rescue and care for orphans who have been sold or are at risk of being sold into human trafficking. Because these kids have to stay at the orphanage compound for their protection, twice a year Zoe puts on a 6-week kids camp…kind of like a giant VBS. During that time ZOE focuses on pouring the love of God into the kids and youth, as well as having times where the ZOE families can do activities together. I talk to people at my concerts and have information at my table about Zoe and these camps, and I love to encourage people to help financially. If you would like to financially be a part of this year's camps, you can go to www.zoechildren.org and reference "kids camp" in the comment section of your donation.

You're stuck on an island, it's hot, you only have enough battery life left to listen to one song on your mp3 player. What track is it?

I would listen to Owl City's version of 'In Christ Alone.' That song touches my heart in ways that no other can, whether I'm in a good or bad situation... it's always something I need to hear.

What does the next year hold for Skylar Kaylyn?

I'm not completely sure of what's in store for me this year - we are working like crazy to make connections and get some bookings, BUT I am completely sure of Who holds my future and I will follow where He leads! I'm hoping & praying to get into some more festivals this summer, as well as traveling to churches, youth conferences and events. So hey! If anyone out there would like to check out my ministry, please do so on my website and send me a message - I'd love to connect with you! But, no matter what, whether I'm at my home church or at a church I've never been to, my goal is to spread the love of Jesus Christ where ever I go and to be used by Him and for His glory.

Find out more at skylarkaylyn.com