Jul 21 2014
British worship leader Ian Yates is back with his new album 'DNA'. But this is no ordinary worship album. Filled with modern sounds and exciting styles, Ian has produced what some are already calling, the album of the year. LTTM spoke to Ian to find out how he put together this innovative album.

Tell us a little bit about your new album 'DNA' and what the inspiration behind it was?

DNA is my third full length solo album. The heartbeat behind it is to inspire and challenge the listener to re-align themselves to their original DNA. I love the church and I love people and one of the things I've found and seen is that a lot of us have a misconception of who God says we are and what God thinks about us.

These songs are taking awesome biblical truths and declaring who we are, whose we are and what God has done for us. They are also about exploring what it means to live in this amazing relationship with a Triune God (Father, Spirit, Son) and what it means to live in the fullness of God.

They explore some basic but often forgotten amazing truths about being a child of God. We are free, we can enjoy a 24/7 relationship with the Godhead, that we are in a constant union with Christ, despite how we feel or our experiences. The album declares that in Christ we are clean, forgiven, accepted, loved, chosen, designed to reign in life, made innocent, that we can see change and we can see lives come to the know that God loves them.

Which is your favourite track on the album and why?

Tough question, I think at the moment it's 'We Enjoy You'. I think there is a lot of depth to what appears to be a simple song. It's about us enjoying God and knowing that He really enjoys us! Declaring that we can live in the love of the Father, in union with the Son and in the power of the Spirit.

The song declares that there is no distance. I believe Paul is very clear in the bible that there is no distance between us and God (maybe in our minds) but our true reality is oneness. We are living in the fullness of God. I hear so much language asking God to come, God do this, God do that, which always has good intentions and for years I used this language but what and I've found is that He's been here all the time saying enjoy me, enjoy this oneness. Enjoy this relationship.

Who worked with you on this album?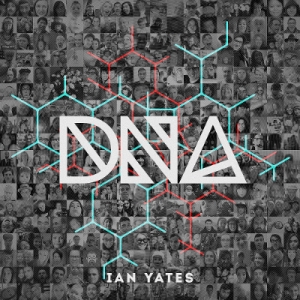 Once again I worked with the amazing Trevor Michael. Trev is an amazing guy! He has one of the most incredible work ethics I know. Trev and I produced the album and he mixed it. My drummer from Liverpool Jon Winnard played drums, Jonny Bird (Saint Raymond, Martin Smith, Matt Redman) played guitars, he added so much to the songs and also production wise. Si Francis (Ellie Goulding, The Pierces) played bass. Si is a genius. It was an amazing team.

There is a very modern, innovative sound to these songs, is that something you deliberately set out to achieve?

I think so. I wanted this to be my strongest album lyrically, melodically and musically.
I wanted it to be current, I wanted it to sound fresh and hopefully push some boundaries of what we call "worship music". Trev and I want to make great music with great content and I hope that's the case.

You've been embracing many of the tools in the modern artist's arsenal lately, like Social Networking, Noise Trade and Reverb Nation. What has that experience been like?

I think as an indie artist with a small budget to market you've got to work hard to get people to hear the music. That's our biggest challenge. We want people to hear the music, we believe in the songs and the message they carry.

I think 5 years ago labels had more money and could do large campaigns but now it's a different ball game. I think You've got to try new ideas, be innovative and work hard.
Trev and I are learning all the time and we're trying these things out.

I've found all have benefits and all have draw backs. example: You can't download from Noise Trade to your phone or tablet. We keep plugging away and hope the songs can get heard.
One thing which is great is that I get artists all the time asking for help on how to get their album out, I haven't mastered it myself but I have tried lots of ways, so it's great to help. That's part of the kingdom - helping one another, partnering and championing one another

Do you think it's easier these days for indie artists to promote their own music?

Yes and no. I think there are a lot of indie artists out there so you need to be inventive in how you stand out from the crowd and sadly some of the best music out there isn't being discovered. But I do think everyone has a platform now which is good.

One sad thing is that artists and bands try shortcuts and can appear to have more influence then they actually have by buying Twitter followers or You Tube hits or having a great looking website and sadly it happens in Christian music too. I think people are getting wise to this and the companies are too which is good but then it makes it harder for artists to breakthrough.

The other thing is I think you need money to promote your music the traditional way. It's not cheap to make a great sounding record and then you need just as much if not more money to promote it. It can cost £700-£1000 to get a full page advert in a christian magazine in the UK and then it will cost $1,000 - $5,000 to advertise in the US media. So it's tough.
One thing I've learnt is to keep on keeping on but it can be really hard at times. What is great is to have a community around you and online that can help get the word out there.



You lead worship all over the UK, which songs have you been using lately and how do you choose them?

It's a real privilege to lead worship all over the place. It's been amazing to lead in so many different expressions of church too. I love the beauty and diversity of the church and it's such an honour to travel. Two songs that seem to be really connecting with people all over are 'Cornerstone' and '10,000 Reasons'.

When I choose songs I usually aim for a mixture of well known songs, a hymn or 2 and then some of my own songs, maybe 1 or 2 new songs and a few refrains. Personally 'You Found Me' and 'The Cross Changed Everything' from the 'Good News' album have connected with many over the last 12 months and also an Elim Sound song 'Authentic Church' which has been connecting with many.

Congratulations on recently becoming a Dad! Has that affected your outlook on life?

Thanks! Being a Dad has been amazing! I'm missing sleep but absolutely loving it. I think straight away it changed me. Just holding Jackson and having this unconditional love for him pour out of me. It certainly makes you think! To think I don't know this child and he has done Nothing to earn my love. Yet if I love my son so much! I would do anything for him.
Makes you think about how much more God love us. Mind blowing!

What's on your iPod at the moment?

Latest purchases have been 'Coldplay', a band called 'The Wild Wild', new Hillsong album, latest John Mark McMillan album, an ambient band called Hammock, also loving 'The 1975' and 'Imagine Dragons'

What does the next year hold for Ian Yates?

I'm loving life! I'm Looking forward to the journey of Fatherhood, looking forward to seeing what happens in Liverpool. My wife Kate and I have a huge heart for Liverpool and we have huge dreams for our city. We've seen some amazing things over the last few years. We're involved in a number of events here in the summer and have a great community of friends from all over the city who love God and want to see the people of Liverpool encounter His love. We feel like God has something new here for us and were exploring that at the moment and are super excited for the future.

Music wise I'd love for folks to hear the new songs. People of all walks of life. I really believe these songs are for now and that they will speak to many. I'll then be touring Sept - Nov and we'll also see what else comes up.

Find out more at IanYatesMusic.com