Oct 07 2013

Fresh from winning two Grammy Awards earlier this year for his trademark worship anthem '10,000 Reasons (Bless The Lord)', British worship leader Matt Redman spent time talking to LTTM about his brand new live album, 'Your Grace Finds Me', and his forthcoming tour with Martin Smith.

Firstly Matt, congratulations on your recent Grammy Awards! That must have been a really proud moment, what was it like attending the awards ceremony?

It was a really special time. I got to be out there with my wife Beth for the weekend, and honestly it was a really unexpected moment. One of the best things was the amount of warmth that came in from around the world through social media and email the few days after the awards ceremony - lots of really kind words about the song, and some really powerful stories. In fact, I woke up the next day to an email from a family who had recently lost a loved one to terminal cancer... and this person had requested that as they passed from this life to be with Jesus, they'd be hearing the 10,000 Reasons song. That put everything into perspective for me. Awards are very encouraging, and of course I will always hugely value that Grammy moment. But it's not why I do what I do. I'm in this to try to touch lives, and so that email was an amazingly well-timed reminder of that.

After the success of '10,000 Reasons', how did you go about writing the songs for your next album?

In a way I'm always songwriting. I may not always be sitting down with a guitar, but I'm always thinking about songs and collecting lyric and melody thoughts. I think that's actually really key to being a songwriter - you kind of have that part of you switched on the whole time. So actually, sitting down to write songs as a follow up the 10,000 Reasons wasn't really an issue, because I'd never really stopped writing. I guess the other thing is I've been doing this long enough to know that I can't make this happen. I can word hard, try and grow was a writer, and all that sort of thing. But honestly all the songs I've been part of which seemed to gather a lot of momentum were in a way all surprises. We didn't sit there trying to write 'the next big thing' or something crazy like that, we just poured out our hearts on themes that were stirring in us.

Tell us a little bit about the inspiration behind 'Your Grace Finds Me'?



It's twelve new songs, all designed to be led as part of gathered worship. The album opens with a few songs around the theme of grace and mercy, and then there's a few songs which focus in on the uniqueness of Christ. I guess another recurring theme on the record is the cross of Christ - something which I always aim to keep central in my writing, and to come at from different angles. The title songs is a celebration of the full spectrum of God's grace. It's saying that of course first and foremost the grace of God finds us at the cross. But the story of grace doesn't stop there. His grace finds us in so many of the details of our everyday lives.

Breathing is grace - for it's the freely-given, undeserved gift of God in our lives. Our friends and families are gifts of grace - we did nothing to earn these blessings, it's just God's generosity and kindness to us. Everyone, whether they it or not, and whether they acknowledge it or not, wakes up daily with the grace of God at work in their lives. So the songs is really a celebration of that, some words and notes to help us reflect on that, and reply with praise.

Album track 'Let My People Go' has a tie-in with the A21 Campaign - tells what your thoughts were when writing that song.

Yes, we wanted to write a song which had both worship and justice at the heart of it - and more than that we wanted to make it very specific - speaking out against the theme of modern day slavery, and communicating a sense of God's heart on that issue. Beth actually had the song title idea - from the words that Moses speaks to Pharoah, on behalf of God. I loved that idea, because it incorporated both worship and justice in that one phrase. Moses says 'Let my people go' that they may go and worship - so it's a worship issue. But of course it's also a justice issue, because he's saying take these shackles of slavery off of them.

'This Beating Heart' has a similar folky vibe to Rend Collective Experiment, has their music influenced you, and who else influences you musically?

Ha! Everyone keeps asking me that! I've hung out with those guys a good bit, so you never know, maybe some of their Irish charm is finally rubbing off on me! Actually, I think more than anything songs like 'This Beating Heart' and 'One Name Alone' are trying to reflect that new wave of folk music which is happening in so much of popular culture - with bands like The Lumineers and of course Mumford and Sons. I've always been fond of that approach, but I also love it for congregational reasons - you take that musical approach and bring it to a little homegroup of a huge stadium.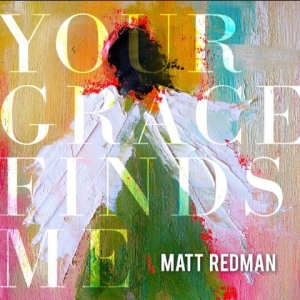 Which is your favourite track on the new album and why?

It's probably the song 'Mercy'. It's a simple reflection on the cross, that starts "I will kneel in the dust at the foot of the cross" with just some gentle piano. But a couple of minutes in it builds to an anthemic-style bridge section, saying "May I never lose the wonder, o the wonder of Your mercy" I've loved singing this song - on quite a few occasions it has really exploded into life at that point in a special way, and it's a joy to lead. Hopefully that comes across on the album version.

You've written with many different songwriters over the years, who have you worked with recently?

There are actually 14 different co-writers on this album - although 6 of those are on the song 'Jesus, Only Jesus' which was a Passion team group effort! Some of the writers on the album are people like Jonas Myrin, Jason Ingram, Chris Tomlin, Reuben Morgan, Jorge Mhondera, Willie Weeks and Matt Maher. As well as being my dear friends, I think this collaborating serves to help us inspire each other as worshippers, and sharpen each other as songwriters. And of course there's also my wife Beth - she has such a strong songwriting sensibility, throws lots of idea in but also is a brilliant editor of songs.

Do you find it easy to express what you want to say in your lyrics, or does the dreaded writers block kick in sometimes?

I think the co-writing thing is so important in those moments, actually I think it can be really helpful in helping to avoid writers block. You maybe not have a new idea, but someone else does and that kickstarts something in your own heart. Or you might have a song idea you're so into, but you just can't seem to finish it. It's amazing how often someone else has the missing piece.

You're joining up with Martin Smith in October for the God's Great Dance Floor European Tour, what can people expect from the tour?

A party! It'll be great to get out to all these different European cities together, and lead people in worship. We'll get to places like Zagreb, Budapest, Cologne and Amsterdam - and I'm looking forward to see what God will do. I'm always so encouraged to see how many vibrant worshippers there are out there, and how quickly, because of unity in Christ, we get on the same page together.

What does the next year hold for Matt Redman?

More of the same - songwriting, and travelling around a few places leading worship. We're also hoping to do a short UK tour in spring.

Find out more at mattredman.com