Aug 12 2013
Guvna B is one of the UK's most exciting rappers. He recently became the first urban artist to top the Official Christian & Gospel Albums Chart with his latest album 'Odd 1 Out'. LTTM caught up with him to find out more about the album, and Guvna B also reveals plans to make his acting debut.

Tell us a little bit about your new album 'Odd 1 Out' and what the inspiration behind it was?

I'm excited that the album is out and doing well! It's all about taking pride in our God given uniqueness. Everyone on this earth has something special that no one else has got. Often we try to fit in and follow the crowd but if we would just take hold of that special unique life that God has laid out for us and created us to live, I think it would be awesome! We are all God's workmanship created to do good works that He has already planned! We're all Odd 1's Out!

Which is your favourite track on the album and why?

That's a hard one! It changes all the time but at the moment it's His Love featuring Keisha Buchanan. The lyrics remind me of how great God is and how I can always rely on Him!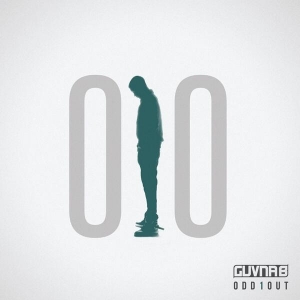 You've worked with some really talented people on the album, tell us about that?

Keisha Buchanan is someone I grew up listening to and watching on TV. She was in one of the biggest girl groups the UK has seen so it's humbling that she's a Christian, and that she would want to work with me. I also worked with a few people from my church, Hillsong London. Loads of talented people are based there so I did a few songs with Jorim Kelly and Ashley John-Baptiste! I also worked with Grammy nominated American gospel artist Canton Jones who was a pleasure to work with.

If you could work with anyone from the music industry, who would it be and why?

At the moment it would be Matt Redman. I love what he stands for and why he makes music. A rap meets worship album would be interesting to do and a first so that's on my wishlist!

What's your song writing process?

It varies. It always involves Jesus and chicken. I love these two and they help me get in my zone. Ha! But seriously God could drop lyrics into my head or I could see something on the news that inspires me to write. It varies.

You've already won a MOBO, met the Prime Minister at Downing Street and had incredible success in the mainstream, what has been your career highlight so far?

God has been so good. My highlight is probably a friend that I grew up with on my council estate telling me that my music changed his life. This kid was pretty bad and had no sign of changing but God used the music to get through to him. Pretty emotional witnessing the transition.



Who are your musical influences?

Kool and the Gang, Michael Jackson, James Brown, Dizzee Rascal. Mainly everything my Dad listened to when I was growing up. Apart from Dizzee of course. That was all me!

How would you define success in your career as a performer?

Success for me is doing what God wants me to do, to the best of my ability.

You're stuck on an island, it's hot, you only have enough battery life left to listen to one song on your mp3 player. What track is it?

Jesus Culture - Your Love Never Fails - favourite song ever.

What does the next year hold for Guvna B?

The Odd 1 Out Tour, and I make my acting debut in a mainstream film "It's Alot", and I'll be back in the studio recording the next album!

Find out more at GuvnaB.com