Jul 15 2013
Songwriter, musician and worship leader Chris Haines released his latest album 'Seven Stars' this year, following on from his brilliant 2011 album 'But God'. In this interview with LTTM, Chris tells us more about himself and provides an insightful perspective on worship music.

For those who haven't heard of you before, can you tell us a little bit about yourself and how you got involved in making music?

Apparently, I was inventing little dittys from a very young age. I started young on the guitar too. My Dad taught me all he knew, and after that I just practiced hard and tried to figure out the rest. Later on I had piano lessons and got a bit of formal music training. The best training ground, however, was playing in the worship team at church. I started on electric guitar when I was 10, then transitioned to bass, then on to leading on the acoustic. Playing in that unpredictable, spontaneous worship setting week after week really helped to develop a musical flexibility in me. Being able to play by ear without the need for chord sheets is a massive help when it comes to leading worship, and it's probably that same ability that enables freedom of creativity in song-writing.

I played bass and sang BVs in a local pop-rock band in Southampton for a few years whilst I was at University. The band was called "Mr E", and we released a few albums.

However, my main passion was always worship. I wanted to write worshipful songs that served the church, as well as trying to push the boundaries of creativity in worship. Of course, that's what everyone says these days, but when we started on the first solo album 'But God', there really didn't seem to be much around that was spiritually nourishing and theologically satisfying at the same time as being musically appealing, at least not in the genres that we enjoyed. If I wanted to worship, I put on some generic-sounding worship music. But if I wanted to enjoy music, I would listen to Bon Iver or Sufjan Stevens. I can't say we're anywhere near matching the musical delights that the world is offering; but that surely has to be the aim. Or better yet, maybe the church should be producing the best music; maybe we should be the ones at the helm of creativity, given that we're relationally connected to the Creator. I'm obviously not saying anything new here, but this was what was in our thinking 5 years ago when we started out on this journey, and seemed radical back then.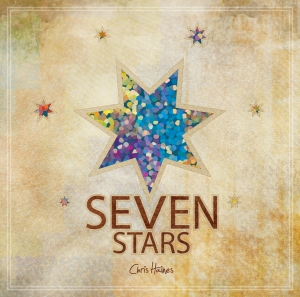 I say "we" because I mostly co-write (more on that later), and because it was my good friend and ex-Mr E frontman Harun who approached me about doing a solo album. He'd liked a few of the songs I'd written for our local church and suggested the idea. It was his faith and enthusiasm for it that got it going in the first place. We decided we wouldn't constrain the music to congregational worship, but just let the creativity flow and see what happened. I guess the songs that we've written so far have more of a personal worship flavour. The process was interrupted slightly when, following God's clear leading, I left the country to join a new church-plant in Porto, Portugal. We carried on regardless and managed to get it finished. Harun already had a little independant label set up from the Mr E days called Knuci Records, so we just released it on that.

We were completely taken by surprise by the positive feedback and testimonies we were getting back from But God. In the end I lost count of the number of people who said things like "Your song, Troubled, really helped me through a difficult time in my life", or "that song lifted me out of depression". We were so encouraged, and had enjoyed the process so much that we decided to keep going. We already had all the gear anyway, so why not?

With the second album we tried to push harder on the musical creativity and production. As with the first album, the whole process was interrupted again by a personal upheaval" this time getting married! I'm blessed to have a wonderful wife who really encourages me in my musical gifting; she's my biggest fan.

Tell us a little bit about your new album 'Seven Stars' and what the inspiration behind it was?

I can't say we started out with a theme or vision for the album as a whole; we just got to writing to see what would come out. It's a different flavour to the first album, which was much more of a celebration of the gospel. The common thread this time seems to be captivation. The title track 'Seven Stars' gets its inspiration from John's vision of the risen Christ in Revelation. "See Him" is the common call through the song. That might have been a good title for the album, now I come to think of it!

Which is your favourite track on the album and why?

Probably 'Strangers'. I stole the chord structure from a little spontaneous song I wrote for my wife on our honeymoon. I decided I wanted to write a song about heaven, but didn't have much clue where to begin. But when I got together with the guys, it just flowed. It's a track that catches me up in worship. I wish we'd made it longer somehow.



What's your song writing process?

It's definitely seasonal, and a bit random. I find the best songs usually flow from personal encounters with God, or occasionally some revelation of truth that I think should be crafted somehow into song. I just sing any melody idea I get into my smartphone, and write any lyrics ideas in my journal. Then I get together with others and we try and fit the pieces together like a jigsaw. Given that I live abroad, we have had to be really intentional about it! Last time we booked several full-on song-writing weekends in Porto. Any excuse for a trip abroad!

Co-writing is massively important for me. I have found a couple of guys who are excellent multi-instrumentalists and songwriters in their own right. Neil Cornish has been a friend for years, and he worked on the first album with me. His patience and humility compliment my rashness! Tom Fisher joined us for this project and brought an extra dimension that just works.

If you could work with any song writer, who would it be and why?

I honestly think I've found the best partners in the world! But if I had the chance, I'd love to co-write with Matt Redman. He has an impressive level of poetic creativity and theological wisdom, and yet he comes across as a very unassuming, humble servant with a huge passion for Jesus and his church.

Who are your musical influences?

I enjoy a wide range of music, be it indie, folk, art-pop, alternative, classic, jazz or electronic. I've already mentioned Bon Iver and Sufjan Stevens. I loved Jónsi's solo album (the lead singer from Sigur Rós), and went to see him play it live" it was a spectacular performance. My favourite album ever is Yann Tiersen's soundtrack to the film Amelie. Recently I've enjoyed listening to Bastille. In terms of alternative worship music, I really love Gungor and Will Retherford.

In your opinion, what makes the perfect worship song?

I'm not sure there's such a thing! If it's for congregational worship, it helps for songs to have a simple, memorable melody, mixed with truth expressed in an engaging way. Any song we sing to God needs to say something" not necessarily anything new, but if it's a new song it helps if the age-old truths are expressed in a fresh way. It's great when there's also opportunity for us to respond to that truth within the song. Those three things: simplicity, truth expressed in a fresh way, and response. Then there's that other, almost indescribable element" the God-factor. God seems to just put his stamp on certain songs and they just take off, helping to engage millions around the world in worship.

What advice would you give to any aspiring singers or songwriters out there?

I think I am an aspiring singer/song-writer! One thing I would say" no time spent practicing or jotting down half-baked song ideas is wasted time. And certainly no time spent in worship alone with God is wasted time. Dig deep wells so that one day there can be an overflow in ministry to others. Another thing - hard work is underrated. Nothing great ever gets done without hard work. You can always do more work on a song. Keep working and reworking it until it's done. Probably my best piece of advice would be to find a song-writing partner whose gifts compliment yours. We all have weaknesses that need strengthening by others. It helps if that other person is humble, especially if you're not!

You're stuck on an island, it's hot, you only have enough battery life left to listen to one song on your mp3 player. What track is it?

Ambre by Nils Frahm. That's my favourite piece of music ever. We wanted my wife to walk down the aisle to it, but it's a little sombre! I find it extremely moving " it makes me want to weep. It's amazing the power that music has to touch the human soul.

What does the next year hold for Chris Haines?

Another season of songwiritng hopefully. I'd quite like to try writing something in Portuguese for us to use here in our gatherings. And I'll be working hard on ideas for the next project, whatever and whenever that may be.

Find out more at ChrisHaines.co.uk