Blog: Introducing: Rend Collective
Feb 06 2014
Rend Collective started in 2004 as a group of confused 20 somethings trying to figure out life, God and community. Then in 2007 it grew into a collective of musicians and artists trying to share with the world what they were learning. Rend are more than a band, they are a group of people who share the same thoughts and feelings.

In 2010 the world first got to hear the band through their album 'Organic Family Hymnal', which was recorded at Castlewellan Castle in Northern Ireland. The next album soon followed, 'Homemade Worship By Handmade People', but did the guys stumble with the pressure of recording that difficult second album? Not at all.


"The whole albums feels like a journey... This new album is like an older brother, it's more complete, rounded, mature, bigger and polished, yet still wants its youthful crazy side to come out at times".
LTTM Rating 5 Out Of 5 Stars
Louder Than The Music
Read Review:
'Homemade Worship By Handmade People'
Right: 'Build Your Kingdom Here' video, taken from the band's second album, 'Homemade Worship By Handmade People'.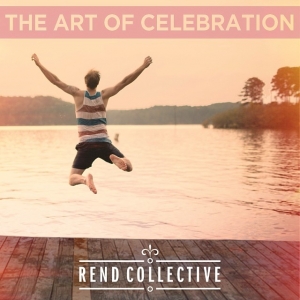 Next, the Northern Ireland worship band will release their new album 'The Art Of Celebration' this March. The album will include forthcoming first single and video 'My Lighthouse'. Rend will be joining Kari Jobe for a major, 30-plus-city tour in the US that begins on 27th February and runs until 13th April, plus a six date UK tour in May. (Read more)



"


Rend Collective have recorded a stunning new album. This album mixes together what was great on their live 'Campfire' album with raw, passionate music and cleverly produced tracks that are all about declaring why we should celebrate God. It's the whole synopsis of this album, and Rend really know how to create an album to play to their strengths. Prepare yourself for the party, get your dancing shoes, Rend are back."

LTTM Rating 4 Out Of 5 Stars

Louder Than The Music

Read Review:

'The Art Of Celebration'