Blog: Introducing: Philippa Hanna
Oct 10 2013
In 2011 Philippa Hanna was voted 'Best British Artist' at the annual LTTM Awards and since then she has gone from strength to strength. 2012 will be known as the year Philippa supported soul legend Lionel Richie on his massive UK arena tour, and this year she released her long awaited new album 'Through The Woods'.

Philippa released her critically acclaimed debut album 'Watching Me' in 2007, following by second album 'Taste' in 2009, making her a household name in UK Christian music.


"Musically this album is very similar in vain to other Christian woman songwriters, yet it has a much larger funky feel to the songs with clever lyrics sung extremely clever.
A fantastic album worth a purchase".
LTTM Rating 4 Out Of 5 Stars
Louder Than The Music
Read full 'Taste' Review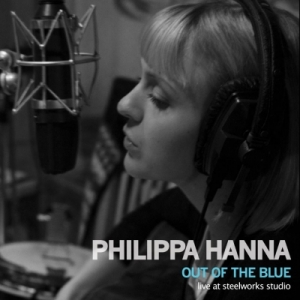 Philippa's first DVD release, titled 'Live At The Lantern', came in 2012. Philippa was joined by banjo, mandolin, harmonica and ukelele bass over 3 nights at one of the UK's most delicate Victorian theatres to film it.

"The DVD offers fans the opportunity to enjoy her faultless vocals with new arrangements of her most popular material as well as bonus features such as her music video for 'I Am Amazing', which has rapidly become the artist's most viewed video on YouTube" explains Resound Media.



"
Imagine listening to this album in the summer months outside a coffee house and that's the vibe these songs are going for. Great idea for an EP. This could be some of Philippa's best work to date.".

LTTM Rating 4.5 Out Of 5 Stars

Louder Than The Music Read full 'Out Of The Blue' Review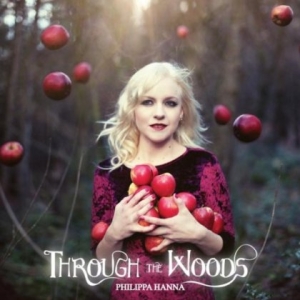 Philippa describes the opportunity to support Lionel Richie, as "a dream come true and an opportunity I'm hugely grateful for. I'm so excited to watch Lionel- I'm a fan. My dad Pat Hanna is an entertainer and has been singing Lionel's songs since I was small. So it will be emotional to hear them all live from the man himself!"

This year Philippa Hanna has released her highly anticipated new album 'Through The Woods'. The album includes first single 'Lighthouse'.



"Through The Woods is a top quality album from a top quality artist.

 I'm sure this bunch of new songs will take Philippa to whole new places and I can't wait to hear them in a live setting.
"

LTTM Rating 5 Out Of 5 Stars

Louder Than The Music Read full 'Through The Woods Review