Interview: Matthew Macaulay (Plus Free Song Download)
Aug 06 2012
British worship leader Matthew Macaulay has just released his second album 'LifeLight'. Having spent two years at the Hillsong College in Australia, the singer/songwriter returned to the UK where he attends the Soul Survivor Church in Watford. We caught up with Matt to find out all about his new album, and we also offer you a taste of the album with a free song download.

For those who haven't heard of you before, can you tell us a little bit about yourself and how you got involved in making music?

I was born in Manchester. We then moved down to Chorleywood when I was 2, and other than 2 years living in Sydney (studying at Hillsong international leadership college) I have been here ever since. I got involved in music through my family. Music has always been apart of our home, whether it be playing at church or sing-a-longs at family gatherings, it was just a part of life growing up. The rest has just unfolded as I've tried to follow God as best as I can.

Tell us a little bit about your new album 'LifeLight' and what the inspiration behind it was?

Why? Let me start with a story...


Free Song Download
Song download courtesy of Matthew Macaulay.
Used with permission.

A man worked on a farm. One day the farmer came to him and placed a small red bucket in his hand. "I need you to go out into the fields to collect water."
"But why?"
"Do you trust me?"
"Yes."
"Then don't question me, just return when your bucket is full."
The man walked out into the fields, thinking it would only take a couple of weeks to fill the bucket. It took seven years. He filled it with drops of rain and even his tears.
Eventually he wandered back to the farm.
"Here is the water I collected."
"Will you let me use it?"
"But it's taken me seven years to collect."
"I know," said the farmer. "Do you still trust me?"
"I do."
And with that the farmer emptied the small bucket of water into his reservoir.

Life and Light. These two words describe who Jesus is and what we can share with others when we follow him.

Honest. That's the one word I can think of that best describes the album.

Catching fish. That's what I hope the album will do. I hope it will help people by giving them something that lights the way, something that draws them home.

Or, to put it another way - it took me a while to fill this little bucket. But I hope it can help bring life where life is needed.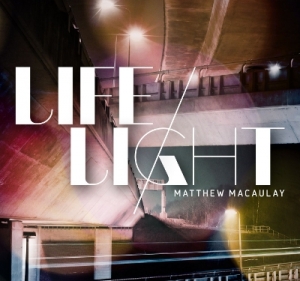 Which is your favourite track on the new album and why?

Hard question. If I had to pick one it would be the opening track, "Beloved's", because I totally believe in every part of it and I know it's an important song for people to sing.

What's your song writing process?

I don't really have a process. It happens in cycles for me, I can go months without writing anything and then write 4 in a week. There's a difficult balance to find between discipline and inspiration.

Who are your musical influences?

I don't actually listen to that much music, but some of the people I have been to see over the last couple of years are U2, Coldplay and John Mayer. I grew up on a staple diet of Elton John, Phil Collins and Dire Straits and listened to lot's of worship music during my teenage years. As I've reflected on this question I've realised that the biggest influence on this album was the guys that played on it. One of the things I've learnt is that life is so much richer when you allow others to grab a paint brush and join in painting your picture.

In your opinion, what makes the perfect worship song?

Hard Question. Something that is incredibly simple yet deeply profound that connects people to God.

What does the next year hold for Matthew Macaulay?

I have absolutely no idea. Answer's on a post card! At the moment it is just one step at a time, walking along the road I see in front of me - I'm sure they'll be many twists and turns.

Find out more at MatthewMacaulay.com