Blog: My Favourite Albums - Galactus Jack
Feb 01 2012
Welcome to another great installment in the series we like to call 'My Favourite Albums' where we ask a Christian artist about their all time favourite Christian album and also their favourite Christian album of the moment. This time we have called upon our good friend and amazing DJ, Galactus Jack. Not only is he a great DJ, he is also involved with the Chip Kendall band. Look out for the brand new Galactus Jack album 'Neon', coming very soon.

I love music.

It's a simple statement but I cannot stress enough how seriously I mean it. We use the word love so flippantly these days, "Oh I love that TV show", "Don't you just love this chocolate?", "Love, Love, LOVE the new Justin Bieber song" (that last one I've never actually heard in person)... Anyways, I think you get the point. We say we love things all the time - and maybe we do have an affection or a liking for them - but how many of them do we truly love?

I love music.

I'm a music junkie, I struggle to live without it. Too long without the company and comfort of an old 3m30s friend, or the sometimes awkward thrill of a new one and I am the worse for it. Music can affect or affirm my mood and emotions. It can be my companion on a lonely work day or long road trip. It moves me like a time machine to memories, places and people long forgotten. Music has taught me little things about love, about life, about people, about God. Consuming it has brought me great joy, performing it has given me a living.

I love music.

With that in mind, I was asked to pick and comment on a current album by a Christian artist, and also a classic one. If you'll indulge me in a little saunter back twenty years(!) to the start of the decade that most shaped my life - the 90's - we'll begin with the classic album I've chosen.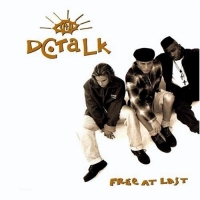 DC Talk - Free At Last (1992)

It's hard to explain the impact that DC Talk had on me growing up. I was probably about 13 when I first heard DC Talk's 'Free At Last' and it blew my mind. I had no idea that Christian music could sound like this, so fresh, so dynamic, so... exciting. The combination of funk, hip-hop, rock, soul and creative interludes wasn't just something I'd never experienced in Christian music, I'd never experienced it at all.

It might sound a little cheesy, but DC Talk opened up my eyes to musical expression that I was completely ignorant to previously. From here I would directly discover music as varied as Michael Jackson, Nirvana, Beastie Boys and The Prodigy. Strange as it sounds, 'Free At Last' almost certainly set me on the road to my love of music.

I probably haven't listened to this album in its entirety for about 10 years, so I decided to go back and give it a fresh listen to see how it holds up... The following is written as I experience it for the first time in a decade.

Pressing play I'm instantly presented with the opening bars of 'Luv Is A Verb' and a host of associated memories come flooding back. This is still a great track!

'That Kinda Girl' sounds like an alternative version of the fresh prince theme tune to begin with, before dropping into a soulful chorus, a musical tick they were so good at. A cheeky little vocalude leads us into one of the most famous (and admittedly cheesy) DCT tracks, their version of 'Jesus Is Just Alright'.

I remember loving this song as a kid, but its hard to listen to it now without a little chuckle. It's so unapologetically in your face, like Vanilla Ice meets Billy Graham. But in a good way. There's a section in the middle of this track that I swear is influenced by the late 80's rave scene. Is this where I first heard and was influenced by 'dance music'?

'Say The Words' is a song I've heard many times over the years, I've always loved it and the remixed version that appeared on the greatest hits album was an improvement on this original. Having said that, it's great to hear it like this, feels a bit more raw and of the moment. An interlude, 'WDTC', follows. Listening to this now it feels so ahead of its time. The Black Eyed peas were doing this kind of thing on their early albums a few years later.

A four song whammy of 'Socially Acceptable', 'Free At Last', 'Time Is...', and 'The Hardway' reveal a band at the top of their game. The fusion of musical genres and influences is flawless, the different vocal styles of the 3 members a perfect combination. I should point out here that none of this would work as well if the production was in any way shabby. It isn't. It's outrageously brilliant. Listening back, 'Free At Last' sounds like it should have been in the movie Sister Act 2. We get a glimpse of where the band was headed with their next record (Jesus Freak, 1995) on 'Time Is...' with its crunchy guitars and big hooky chorus.

Not content with just one cover version on this album, the boys take on the classic 'Lean On Me', one of the most straight up pop songs on the album. It's lightweight but fun, as is the interlude 'Testimony' that follows it. That word is key - fun - the album is infused with it.

The music of DC Talk has always been about dealing with faith and social issues like racism, injustice and in the case of 'I Don't Want It', sex. By todays sex saturated music standards it feels somewhat twee, but the lyrical content is actually really on the nose and I can imagine it being a bit of a risky track for them to put on a mainstream CCM record back at the start of the 90's. I remember as a young teenager being impacted by my perception of these guys as cool rockstars and the message that they were sending out in these kinds of songs.

'Will Power'. I still sing this to myself sometimes. They should have made this into a real advert.

The album closes out with hip hop party track 'Word To The Father' and a short reprise of 'Jesus Is Just Alright', thoroughly positioning the album as a work of devotion to the big man.

I was a little worried about listening back to this after so many years, but you know, a few cheesy lyrics aside, it holds up really well. The production is sublime, and the middle section of the album is as good as a pop record can get, and I mean that in the best possible way. They still had their best album ahead of them in my opinion, but this is the one that opened my eyes to new musical adventures, encouraged me in my faith as a young teenager and made me unashamed to play so called 'Christian music' to my friends. Thanks chaps.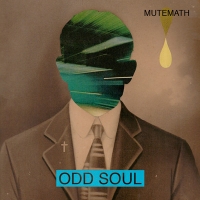 MuteMath - Odd Soul (2011)

A friend introduced me to the music of MuteMath just as they were gearing up to release their second album 'Armistice' (2009). I fell in love with their audacious sound and vibe instantly and I haven't looked back. This, their third album, arrived at the start of October and hasn't been off my iPod since. It is, frankly, brilliant.

Gone is the alternative electro/rock sound we've heard before, replaced by an edgy, slam funk driven sound with hooks as big as the stadiums they deserve to be played in. The stripped back production pushes the instrumentation of the quartet to the fore, with the energy hitting you from the opening riff of the title track that opens the album. By the time we arrive at the epic closing tracks 'Quarantine' and 'In No Time' none of that energy has dissipated.

In the same way that DC Talk's 'Free At Last' mashed up a range of genres, 'Odd Soul' fuses funk, blues, rock, and a host of influence from MuteMath's hometown of New Orleans. Tracks like 'Blood Pressure' and 'Paranoia' harken back to a musical vibe of more than thirty years gone, and, express a spiritual vulnerability we could really use in our mainstream worship music. You know, the more I write here, the more I realise I don't want to describe it to you anymore, I just want you to hear it for yourselves.

This is the kind of album that plants a smile on my face from the opening and leaves it there long after the music fades. An album I can't wait to return to over and over again to discover fresh treats that I'd previously missed. The kind of album that inspires me to be more creative with my own productions, whilst simultaneously making me want to give up writing music in the knowledge I'll probably never make anything this good. It won't necessarily be everyone's cup of tea, but those who dig on it are going to become MuteMath evangelists.

Quite how MuteMath aren't one of the biggest bands on the planet is a mystery to me, but I'm kind of glad they aren't. I get to be the cool kid who introduces friends to their music. So friends, consider yourselves introduced.


This last year I've had a lot of fun with new music. Brilliant albums from a diverse range of artists lived up to or exceeded my expectations. From the assured rock of the Foo Fighters, to the experimental trip hop of the Gorillaz. From sublime sophomore efforts like the new Bon Iver, to the mainstreaming of dubstep via Nero. From awards darlings like James Blake, to fresh takes on old genres in the nu-soul of Aloe Blacc. It has been a good year, and along with many others, I haven't even managed to check out the new Switchfoot album yet...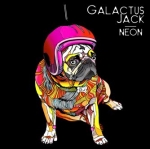 Finally, there is a little EP called 'Neon' due out soon. It might be worth checking out. It might be brilliant. Then again, it might not be that great, but it was made with love. The guy who made it loves music.

Ben Jack - aka Galactus Jack

Keep checking back on LTTM for more about Galactus Jack's new EP 'Neon', released on 24th March 2012