New Contemporary Compilation 'Paint The Town Red'
Last modified: 03 Mar 2011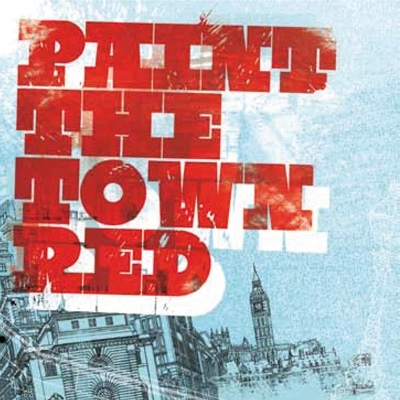 Twelve of the best rock tracks from Kingsway's contemporary label, Fierce! have been gathered together for a new compilation album titled '
Paint The Town Red
', to be released on 18th April 2011.
The album takes it's title from the chart single released by Delirious? in 2005, which features on the compilation along with the hard-hitting Delirious? track '
Stare The Monster Down
'. Featuring some of the best British rock bands of recent years, including Dweeb, Verra Cruz, Electralyte and Onehundredhours, the album also includes South Africa's Tree63 with their song '
A Million Lights
'.
Describing the album, Kingsway said:
"There are skycraping anthems - like YFriday's 'Revolution', 'Home' by Onehundredhours and 'Supreme' by The Steels - as well as full throttle adventures from Dweeb ('It's OK') and LZ7 ('Gasoline'). And with the fresh sounds of The Gentlemen ('Push Back') and the raw power of Verra Cruz ('Strange Food'), this is an album that - when it comes to shout out about faith - is 100% loud and proud."
'Paint The Town Red' Track Listing:
1 It's OK - Dweeb
2 Strange Food - Verra Cruz
3 Paint The Town Red - Delirious?
4 Push Back - The Gentlemen
5 Revolution - Yfriday
6 Where In The World - Electralyte
7 Home - Onehundredhours
8 Supreme - The Steels
9 A Million Lights - Tree63
10 Tonight - Portland
11 Stare The Monster Down - Delirious?
12 Gasoline - LZ7