Lyrical Soldier
Louder Than The Music have the following articles about Lyrical Soldier:
Latest Article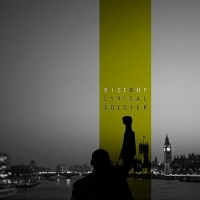 Urban rapper Lyrical Soldier has released his new single 'Rise Up' ahead of his debut album 'The Transition', due for release later this year. As winner of GMA Ireland's Best Gospel Rapper 2011, Lyrical Soldier also made a strong impact on the Urban music scene in the UK with his music video, 'Unconditional (How Great Is His Love)' featuring Jake Isaac, being played on mainstream music channels including KISS TV who have played the video approximately 200 times and has remained on their playlist since November 2011. 'Rise Up' features Debbie Okeowo who offers her sleek, rich tone to the…
More...
More about Lyrical Soldier:

There are no other articles currently available about Lyrical Soldier, why not take a look at some of the other artists featured on the right?

Lyrical Soldier Releases:


Rise Up