All Sons & Daughters
Louder Than The Music have the following articles about All Sons & Daughters:
Latest Article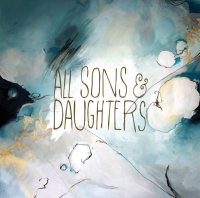 All Sons & Daughters will release their first all new, full-length studio album on 6th May 2014. The 11-song self-titled album is described as their most mature and innovative work to date, and unfiltered creativity is the common thread throughout the record. All Sons & Daughters have created a masterpiece that is distinctly different - both sonically and lyrically - from their previous releases, all while staying rooted in the organic sounds of worship for which they are known. The duo worked with producers Shane D. Wilson and Paul Mabury on the album, which also features contributions from Stu G…
More...

All Sons & Daughters Releases:


All Sons & Daughters


Live


The Longing


Season One


Reason To Sing


Brokenness Aside EP