All Sons & Daughters
Louder Than The Music have the following articles about All Sons & Daughters:
Latest Article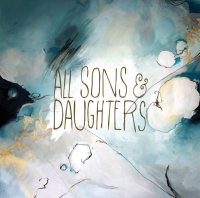 Popular worship group All Sons & Daughters have just released their new self-titled studio album. The duo, composed of David Leonard and Leslie Jordan, co-wrote the tracks with Stu G (Delirious?), Francesca Battestelli, Derek Webb, Leeland and Jack Mooring (Leeland), Jason Ingram and Sandra McCracken. In an exclusive interview with LTTM, David explained, "The inspiration came from so many places, but I think you can tie it all back to God's love and faithfulness, His unchanging nature. The songs were inspired by different scriptures, prayers and experiences - both from our community and from other churches." Fresh from a European…
More...

All Sons & Daughters Releases:


All Sons & Daughters


Live


The Longing


Season One


Reason To Sing


Brokenness Aside EP